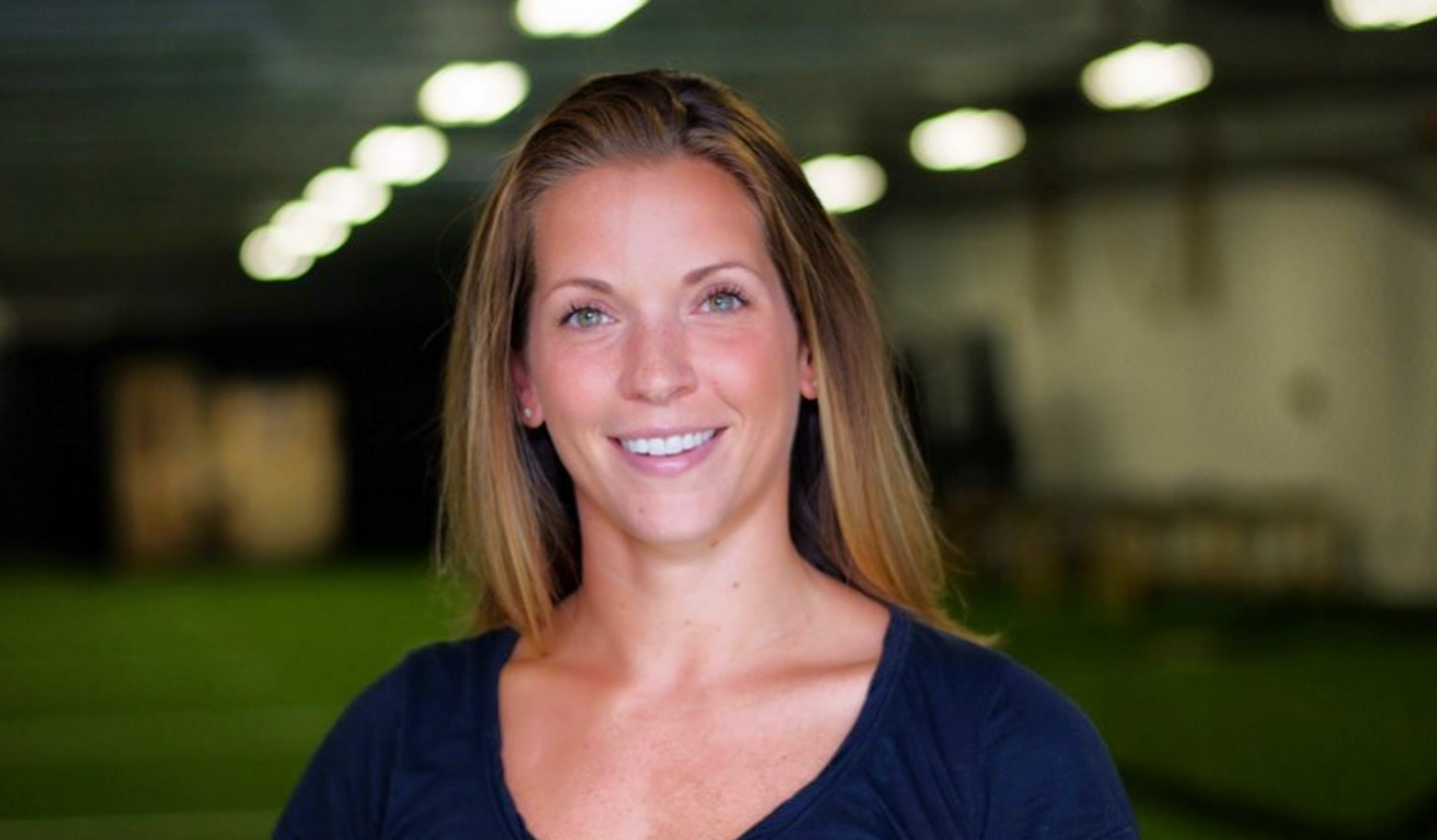 Lucky 7! Seven Years ago today Total-PT welcomed Lauren Beasley (now Lauren Beasley Shanaphy) to it's crew. Since that time our practice has thrived under her guidance & attention to detail‼️ 
Today also coincides with her return from maternity leave. She's now a proud momma to boot!👏👏🎉
She has been the primary compass 🧭 in choosing what coursework & direction to take our practice in. Our clinical skillset is constantly evolving under her guidance. Total-PT & our practice would not be in the place that it is now if it wasn't for this girl!
Thank you Lauren for everything that you do 🙌👊…. it never goes without notice‼️ Here's to the next 7!💥 #movehealchange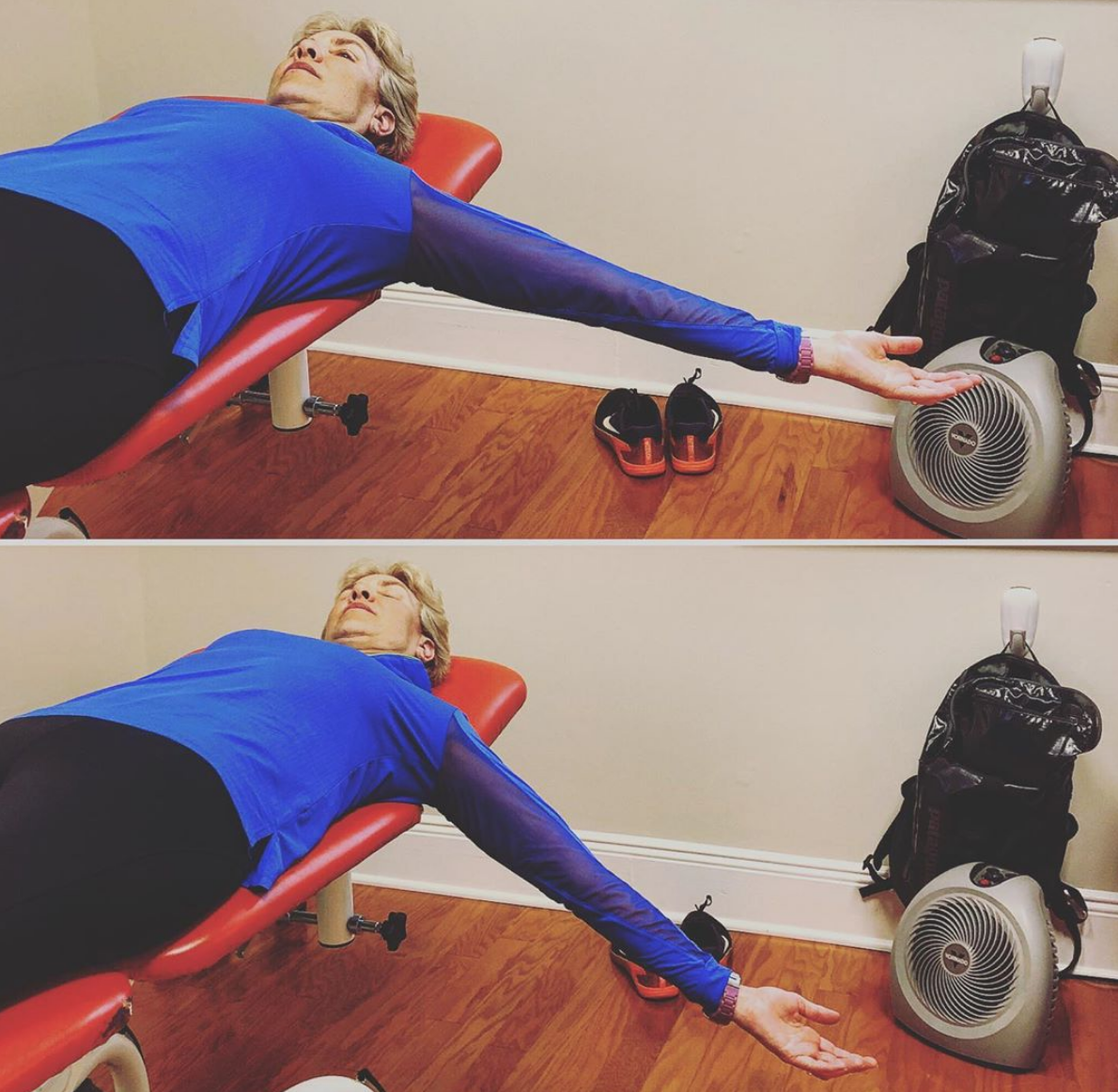 Are your Pecs tight❓Do you have shoulder pain❓If so, you need to check your ribcage orientation (we can do that☝️) before you start jamming away with a lacrosse ball or doing that doorway stretch from 40 years ago.
If your ribcage is oriented to the R – trying to bring that L arm out to the side as shown won't work well since the L Pecs will already be on stretch – cue top pic‼️
After several breathing/repositioning drills to re-orient the ribcage to mid-line – 💥 – cue bottom pic‼️….
Pec is placed on more slack afterwords and then my patient is able to bring her arm into horizontal abduction with much less tension & much more range!😮🎉
Questions or comments? DM us! #movehealchange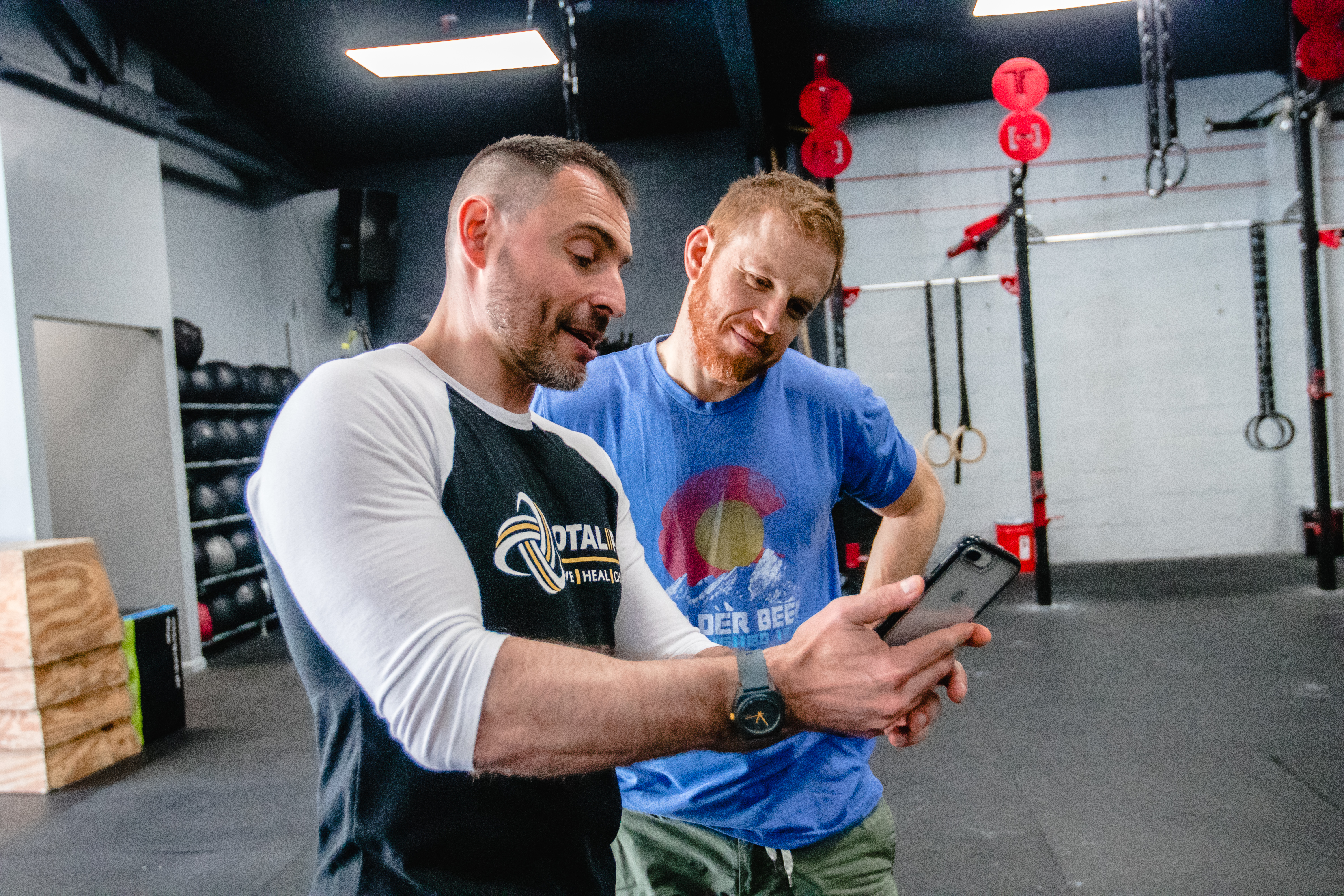 Teach your patients‼️
Show them.
Move them‼️
Give them the confidence 💪 they so desperately need by having them feel success👏.
Passive care🙄 is so 1999 (cue Prince music.)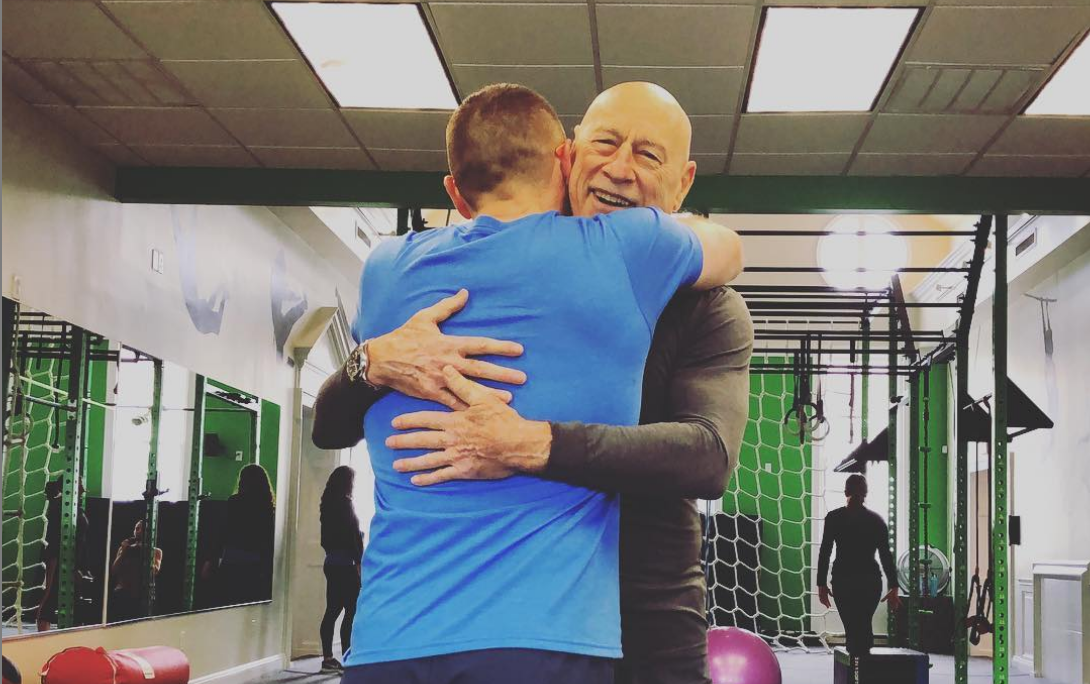 Last December I tripped over a concrete parking strip in a dimly lighted parking garage and ruptured both quadriceps tendons. I had surgery to reattach them and required intensive physical therapy. A close friend recommended Total Physical Therapy and I am so glad that he did. Dimitry Polyakov is a bio-mechanical genius. I have been working with him to improve my flexibility, strength, and balance since my surgery and have made great progress.
At 77, I knew that rehabilitation was a going to be a challenge but under Dimitry's watchful eye, skillful manipulation, and knowledgeable exercise prescription, I have been improving daily. Going from groin to ankle braces and a walker to a walking stick and finally to walking freely, Dimitry gave me incremental challenges that have lessened my pain and improved my life. I am so thankful that I found him.
Dimitry spent an hour one-on-one with me each visit and I worked diligently on the exercises that he prescribed. I cannot recommend him highly enough. Mel Cornin, Ed.D.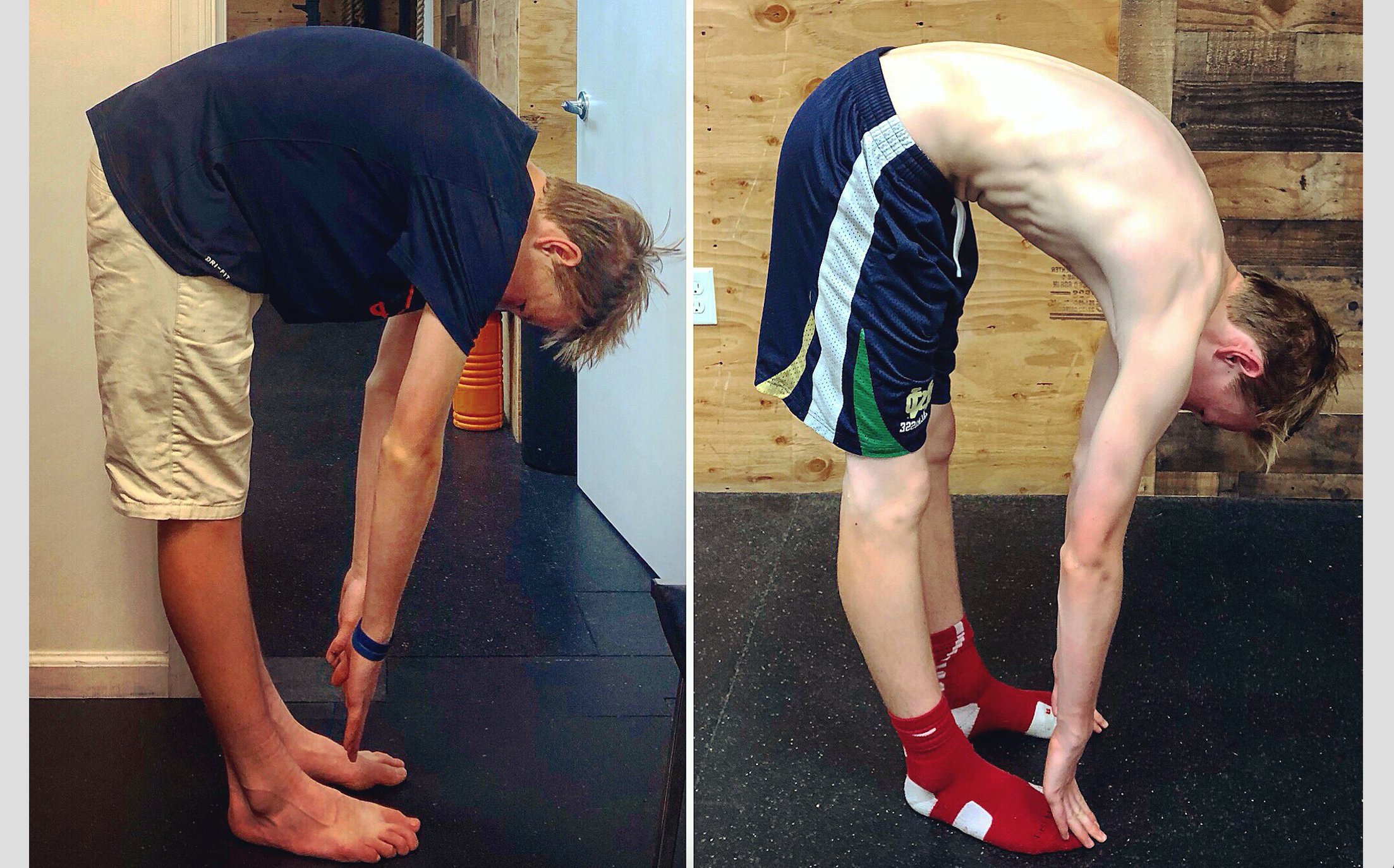 STOP STRETCHING YOUR HAMSTRINGS‼️ There's a better way to get them to let go! Find out WHY they feel tight.☝️
➖
This guy said he had tight hamstrings, BUT by the end of our 2nd session in 8 days, he was able to almost palm the floor for the first time in his life‼️
➖
NO stretching was performed during PT or at home😮! Just TEACHING him how to create tension with his hamstrings, abs & glutes while working on inhalation & exhalation 💨 in a proper orientation so his pelvis & ribs could get into an ideal position.
➖
Questions? Reach out to us & we can chat‼️ 💥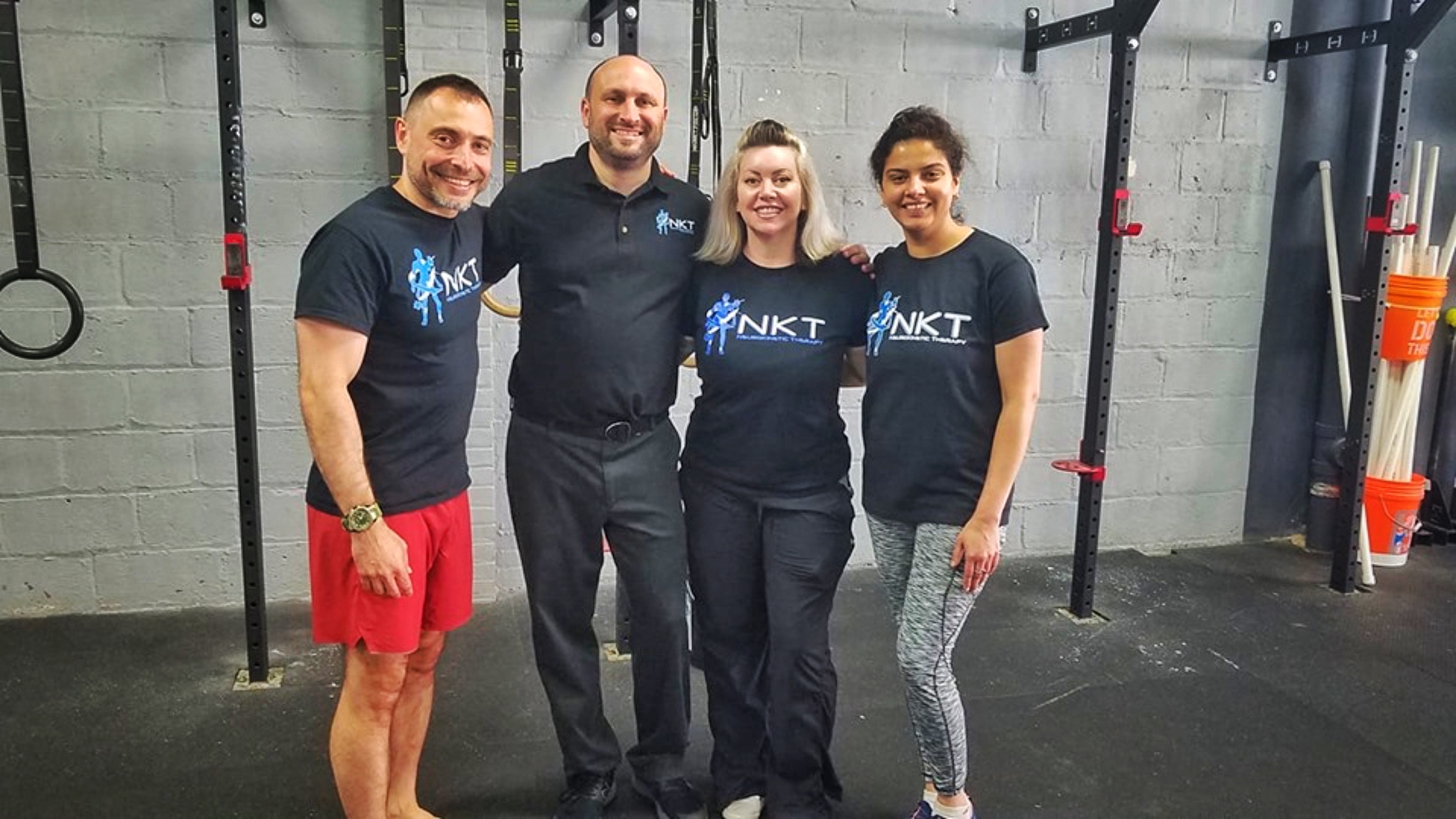 We had a blast teaching a phenomenal group of healthcare practitioners the amazing assessment & treatment approach of Neurokinetic Therapy (NKT,) this past weekend. This was our 3rd year hosting the Level 1 Module.
We were introduced to this coursework five years ago & it truly revolutionized our practice from the inside out in almost every way. This approach helps answer the 'WHY' to many of our patient's problems & goes really well as a adjunct assessment & treatment partner to other techniques in our arsenal💪
What is truly amazing is that the more time you have with patients, the more you can utilize what you spend so much of your time, effort & money learning. In today's healthcare environment, time is definitely the unicorn of variables.
What's even better is being able to give back & teach the next great group of therapists the tools of the trade. It's up to them to create the practice of their dreams & allow themselves to have time to apply what they've learned.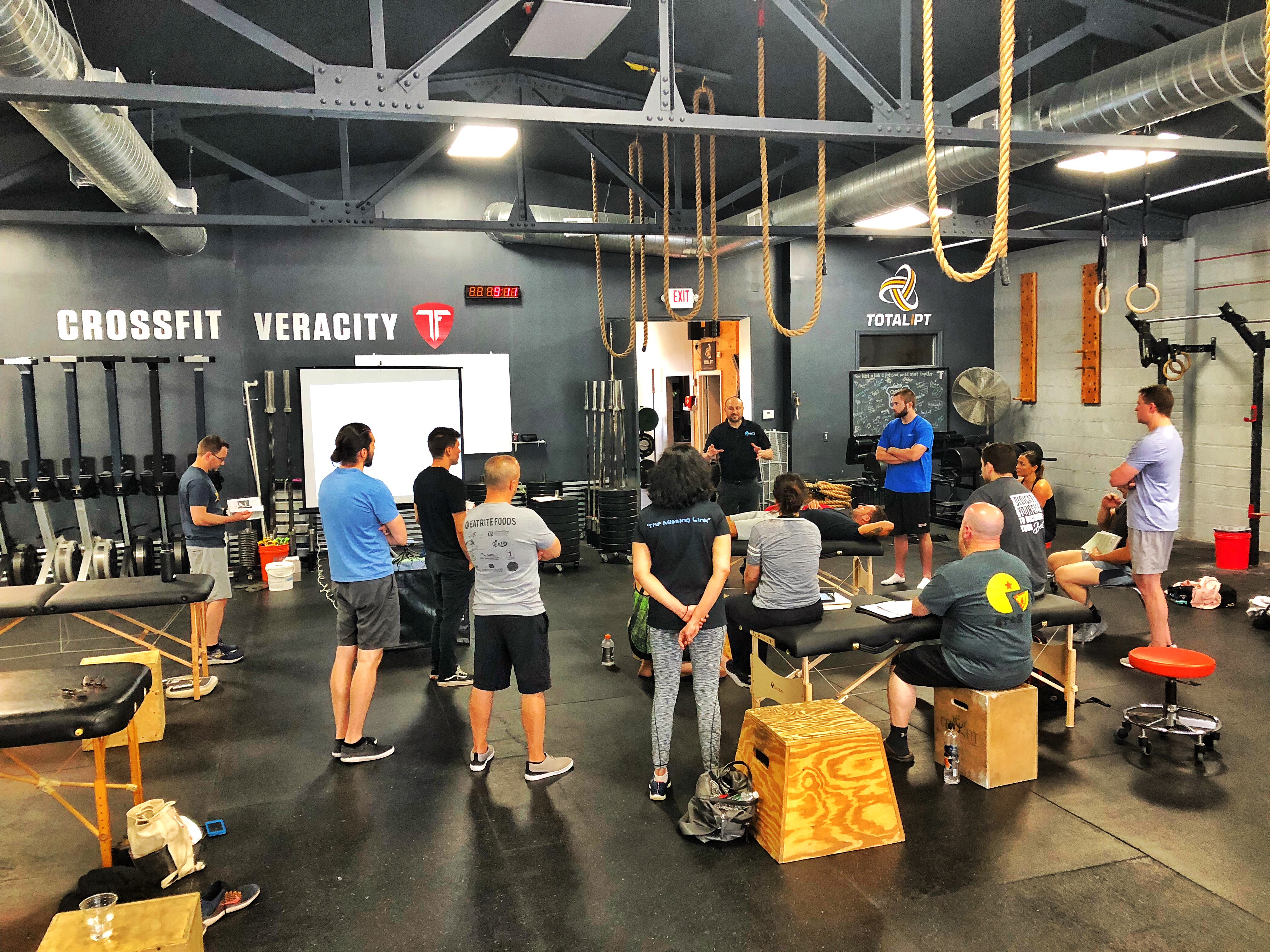 We had the very good forture of being able to host our third Neurokinetic Therapy Level 1 Course this past weekend. There were practitioners as far away as France and Canada who were able to attend and learn from Eric Nelson, lead instructor as well as myself and a few other practitioners who have been utilizing this method as part of their assessment and treatment programs.
Our Summit, New Jersey office is located inside Crossfit Veracity, a Crossfit gym located in the heart of downtown Summit. We are part of the community of Summit, New Jersey and aim at providing concierge physical therapy services to patients who require the best care possible with results that are worth their investment.
We offer free consultations to prospective patients in all three locations.