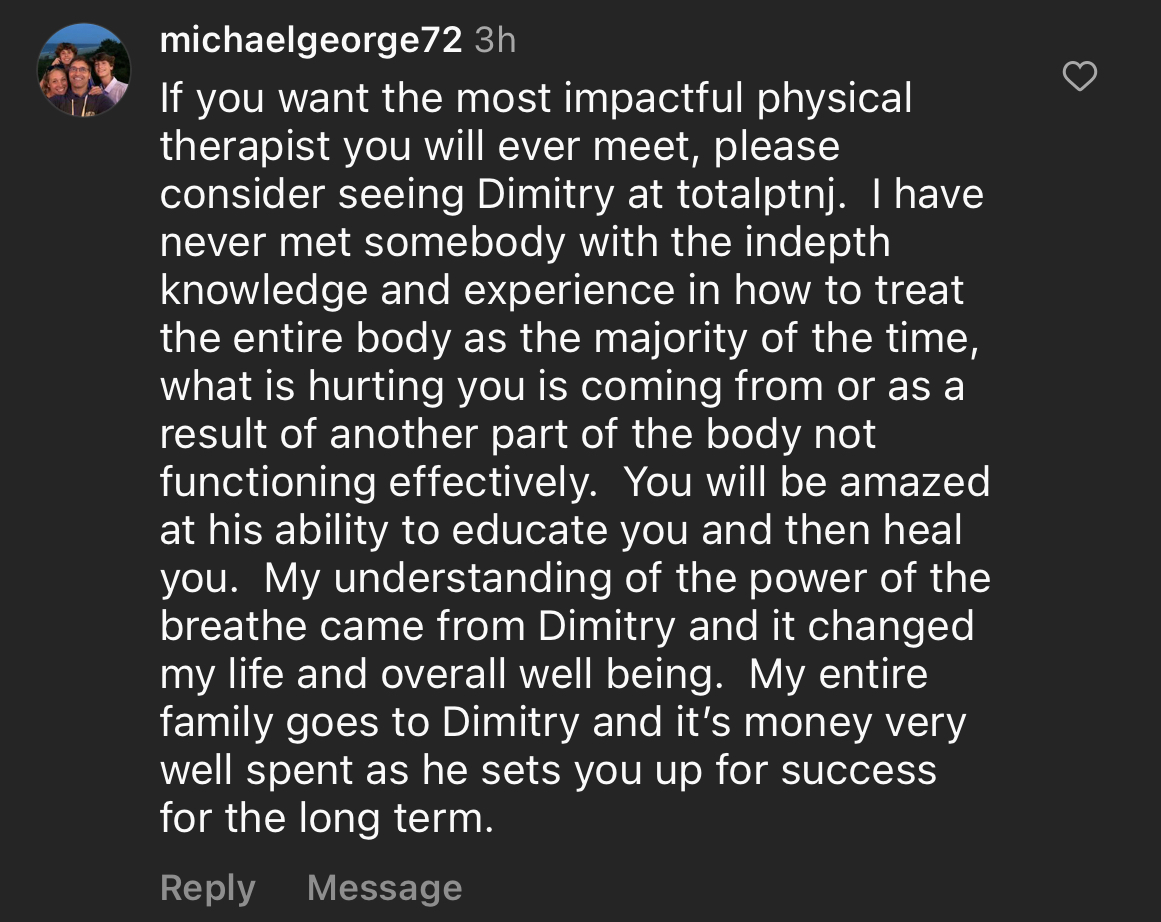 If you want the most impactful physical therapist you will ever meet, please consider seeing Dimitry at Total Physical Therapy. I have never met somebody with the in-depth knowledge and experience in how to treat the entire body as the majority of the time, what is hurting you is coming from or as a result of another part of the body not functioning effectively. You will be amazed at his ability to educate you and then heal you.
My understanding of the power of the breath came from Dimitry and it changed my life and overall well being. My entire family goes to Dimitry and it's money very well spent as he sets you up for success for the long term.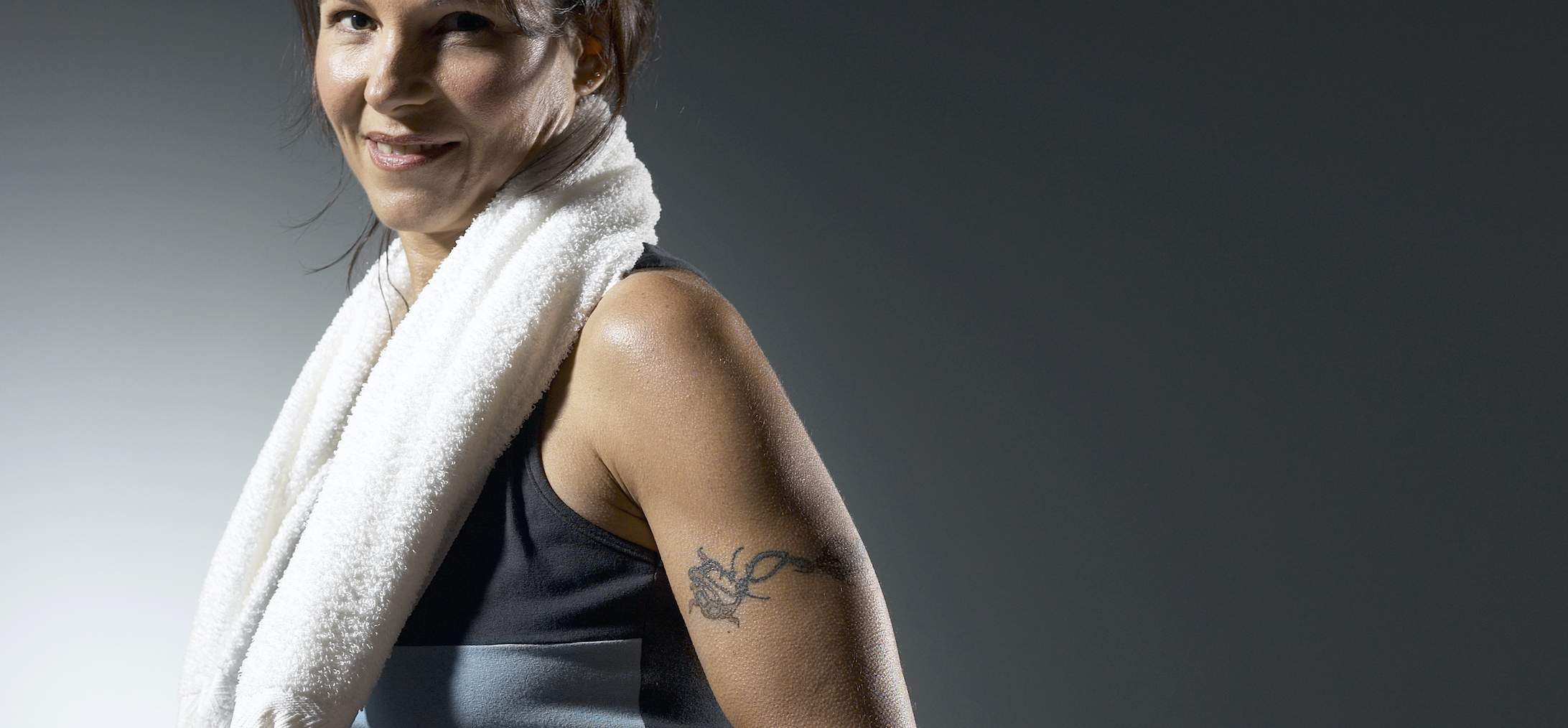 If I could give 10 (out of 5) stars for Dimitry I would. If you are someone who is struggling with pain and have been through years of prescribed PT (that doesn't help), have limited or completely removed the exercises or sports from your daily life that you once enjoyed (due to pain), or have been on the hunt for a FIX to your pain issues, Dimitry at Total PT is your only answer. Dimitry has helped me overcome my back pain, which impacted my lifestyle for 5 years before working with him. He has gotten me back to being pain free and back to doing exercises and movements I never thought I'd be able to do. I refer Dimitry at every opportunity I can. Yes, he's expensive, but you get what you pay for and there is no price to your health. Thank you, D!