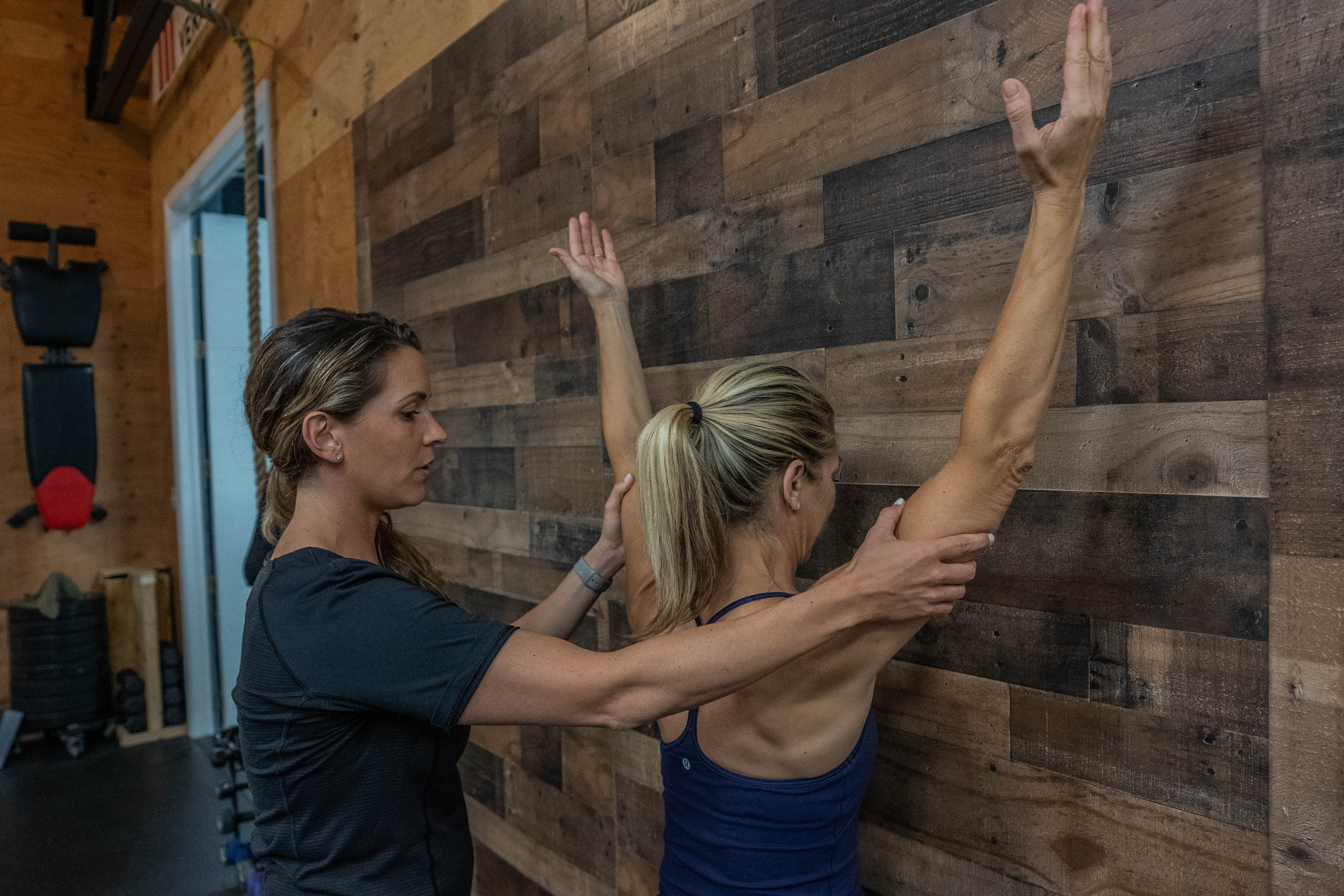 Do you pull your shoulders back and down?
➡️⬇️⬅️
While there is a time and place for all movements, back and down may be doing more harm than good!
🙇‍♀️
When your arms go overhead, the shoulder blades actually fan UP AND OUT.
⬅️⬆️➡️
Back and down restricts the motion of the shoulder blades and impedes overhead motion (I'm 👀 at you, yoga world)
🧘‍♀️
I believe this cue us designed to reduce shrugging during overhead motion but that's a whole other can of 🐛.
🤷‍♀️
Even if you aren't trying to hold your shoulders back and down, this is a common habit, especially for people trying to have "good posture."
🤦‍♀️
Let those babies go.
🙆‍♀️
Want to learn more? Would you benefit from more posts to help you achieve strong, pain free, overhead motion? Give me a 👋 in the comments or shoot me a DM 📥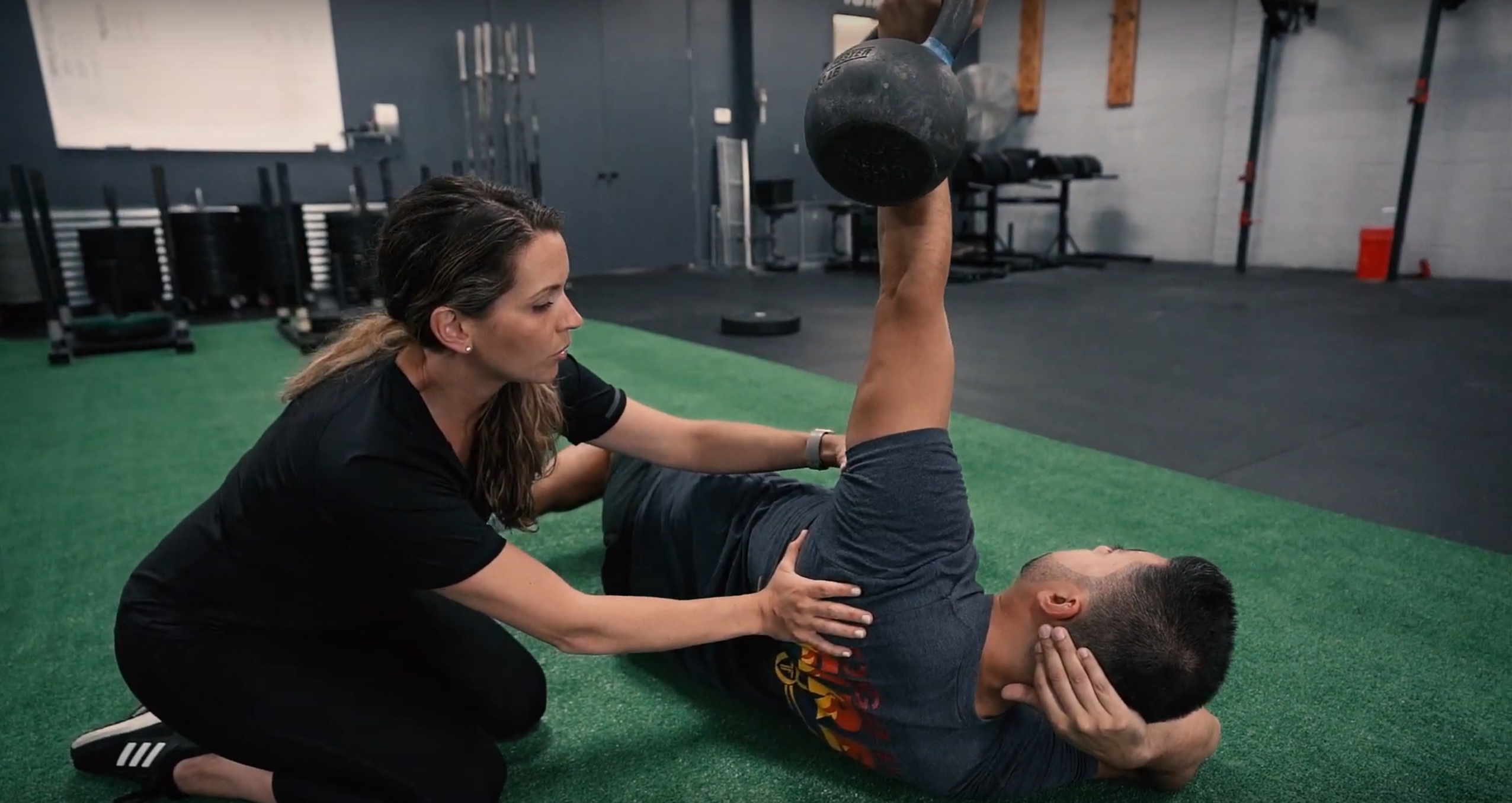 Two years into our partnership, Crossfit Veracity and Total Physical Therapy in Summit, New Jersey are here to help our community move better and feel better. Our mutual goal is for you to move better and feel better. You should be able to squat, lunge, jump, run, twist, lift, press, etc., but without having pain.
If there is pain Total Physical Therapy can help. We are here to assess movement dysfunction, correct the imbalances and teach you how to stay in alignment and in proper position so you can move in a pain-free way. If there is no pain with movement, Crossfit Veracity is here to get you stronger and keep you from being out of pain. Contact us for complimentary consultations to see if Total-PT is for you?
Our patients always say it best‼️ They're the ones going through the change. They're the ones that are learning how to change how they move so they can always move better and really understand what to do when things go south. Life is tricky. You need to be resilient because you're not always going to move well. Total Physical Therapy is here to give you that resilience. The ability to overcome and to bounce back without 'having an episode,' or 'blowing your back out again.'
We have offices in Bernardsville, Summit and Bridgewater and every session is only with one therapist. We spend up to 90 minutes assessing and diagnosing the root cause of every complaint. We then educate and treat the pateint and make sure that they know how to get better and stay better.
Are you ready for a change? #movehealchange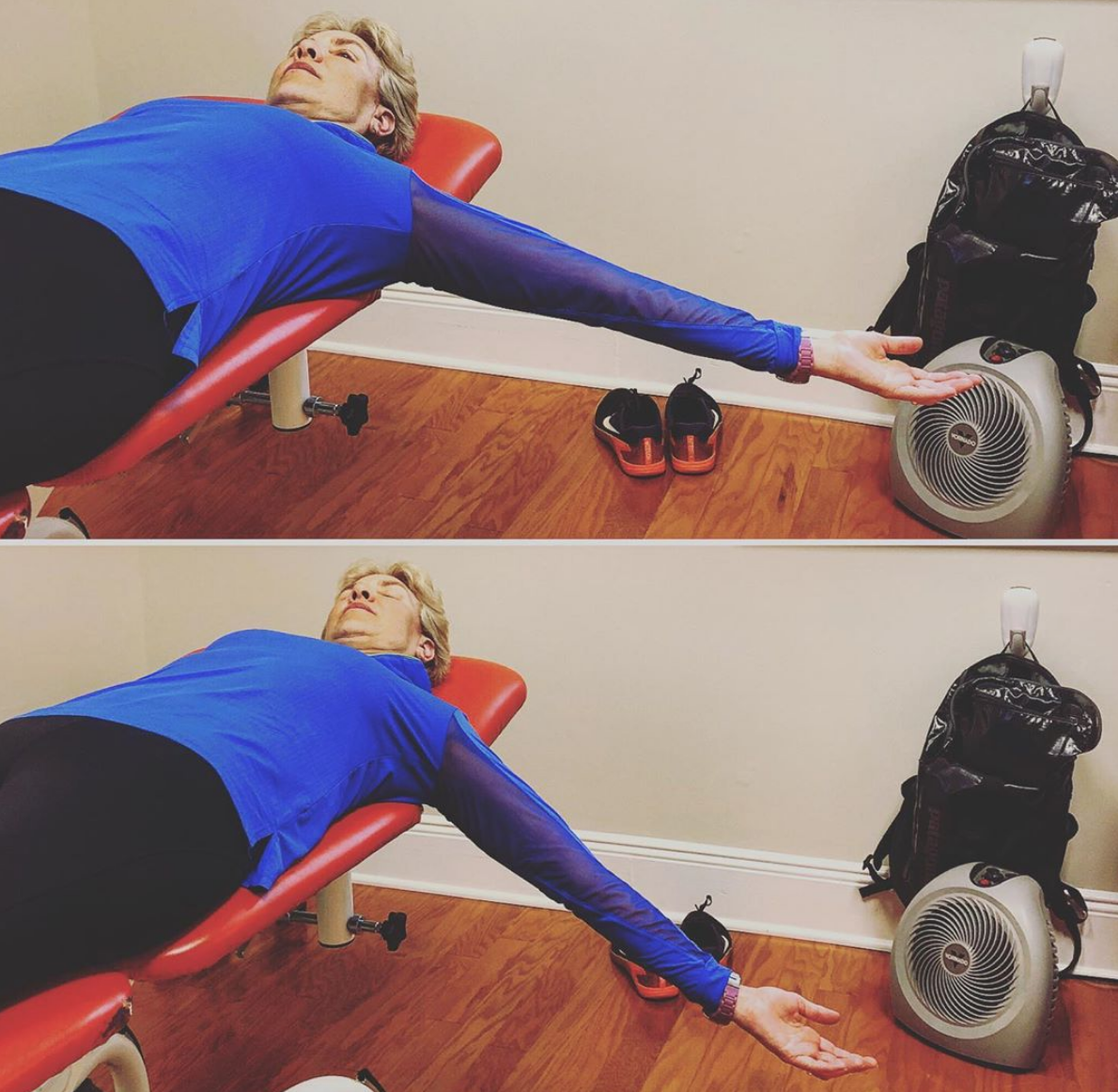 Are your Pecs tight❓Do you have shoulder pain❓If so, you need to check your ribcage orientation (we can do that☝️) before you start jamming away with a lacrosse ball or doing that doorway stretch from 40 years ago.
If your ribcage is oriented to the R – trying to bring that L arm out to the side as shown won't work well since the L Pecs will already be on stretch – cue top pic‼️
After several breathing/repositioning drills to re-orient the ribcage to mid-line – 💥 – cue bottom pic‼️….
Pec is placed on more slack afterwords and then my patient is able to bring her arm into horizontal abduction with much less tension & much more range!😮🎉
Questions or comments? DM us! #movehealchange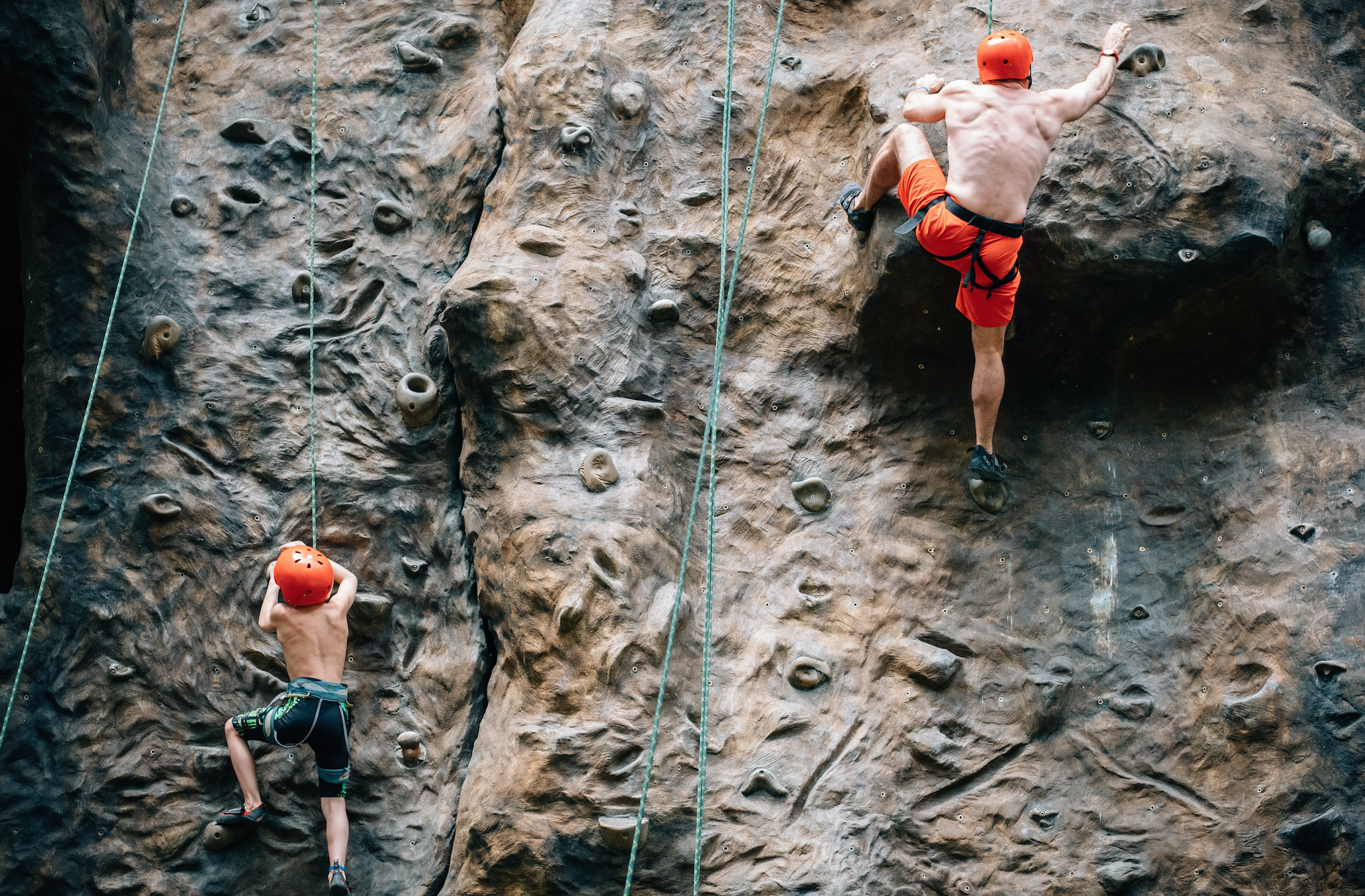 Move well! Move often! Be active! 🙏
➖
Being in Costa Rica with my family for the past week showed me what our kids can really do if there are no options other then being outside! 🏃‍🏃‍
➖
But they are less likely to do it if you're not there in the beginning. Lead by example. Show the next generation what you can do. 💪
➖
& if there's an obstacle that's in the way preventing you from moving well & participating with your kids . . . DM us as we are always here to help 👍👊#movehealchange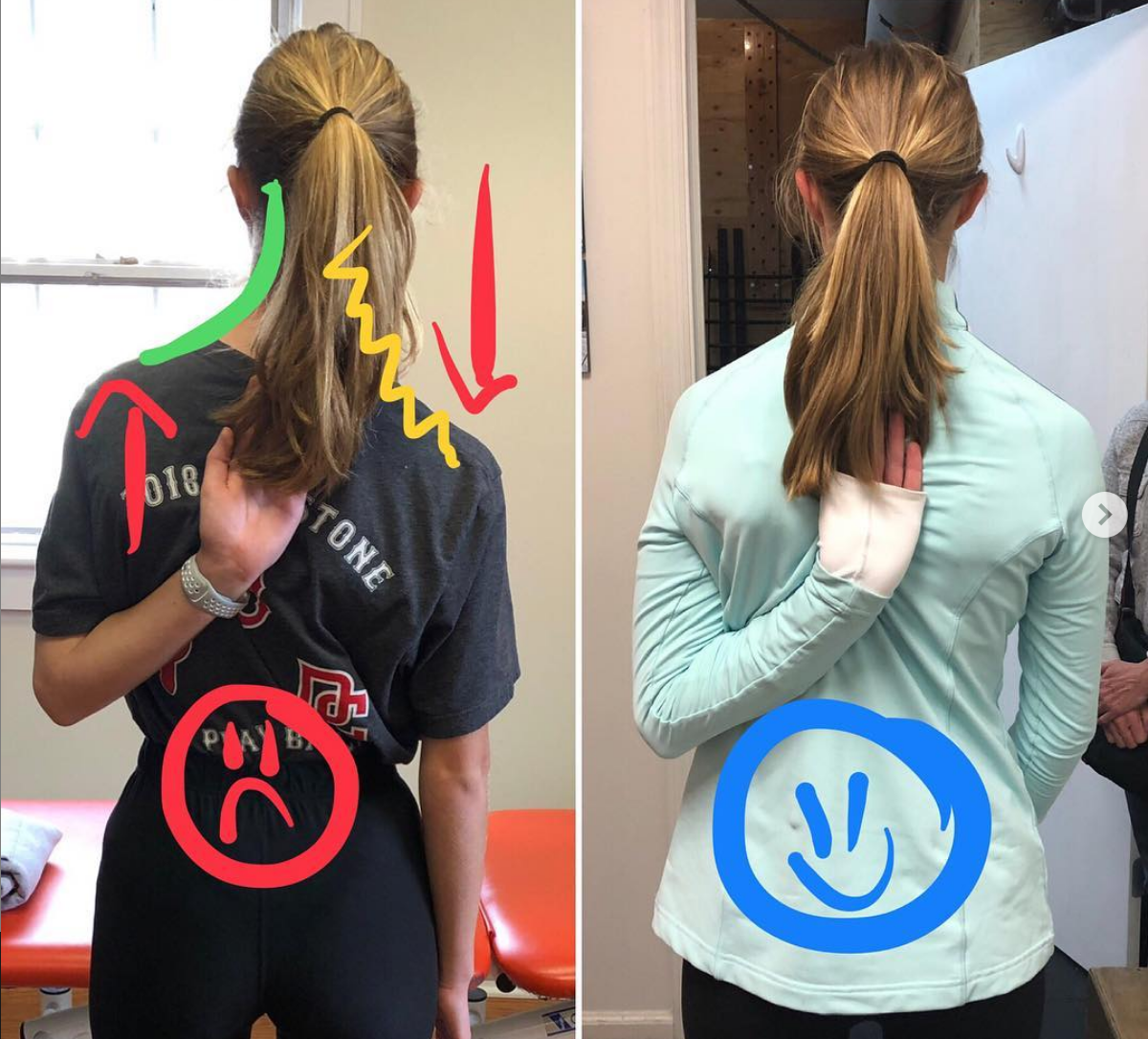 3 weeks of severe/persistent R neck pain for this amazing phenom … resolved in 1 session & 3 days of 📚. We utilized just 2 movement patterns 😲 using the hips/pelvis & breathing … & taught her how to reset her pelvis•hip•ribcage position + gave her tips on how to appropriately recruit abdominal tension during inhalation🎈& exhalation 💨 .
Interesting how you can resolve neck pain & restore full ROM by looking @ the pelvis/hips + position.  … It's called INTEGRATION!💥
Bonus points for changing her movement strategy w/regard to her shoulder girdle & neck even though we didn't give her any work to do with her neck or shoulders. (1st pic)‼️
Double bonus points for her now having a normal arch (B) instead of a raised/high arch (B). (2nd pic) #movehealchange 🙌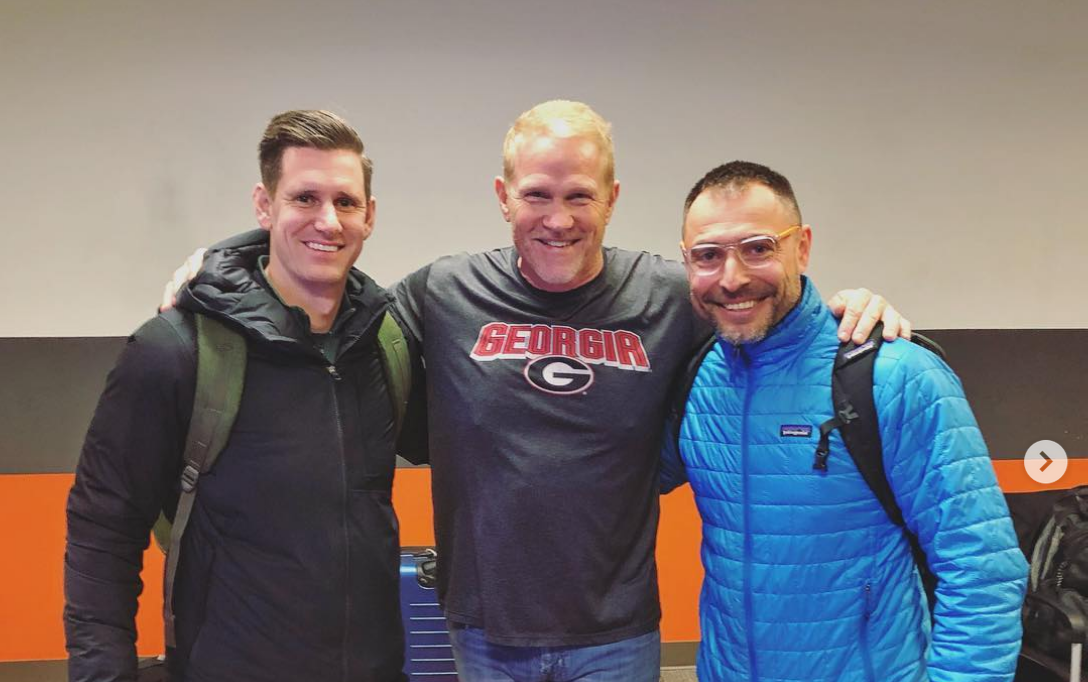 This was a mind-altering weekend that was spent learning from one of the best in the business! 💥💥
Thank you so much to Mike Cantrell  (@mikecantrellprc) & to the Postural Restoration Institute for continuing to advance, elevate & separate our practice from the rest of the pack! 🙌👍 … & to TJ Martino (@the.performance.therapist)for being my co-pilot for the weekend.
Looking forward to using & integrating this material ASAP with all Total-PT patients! 👊😎#movehealchange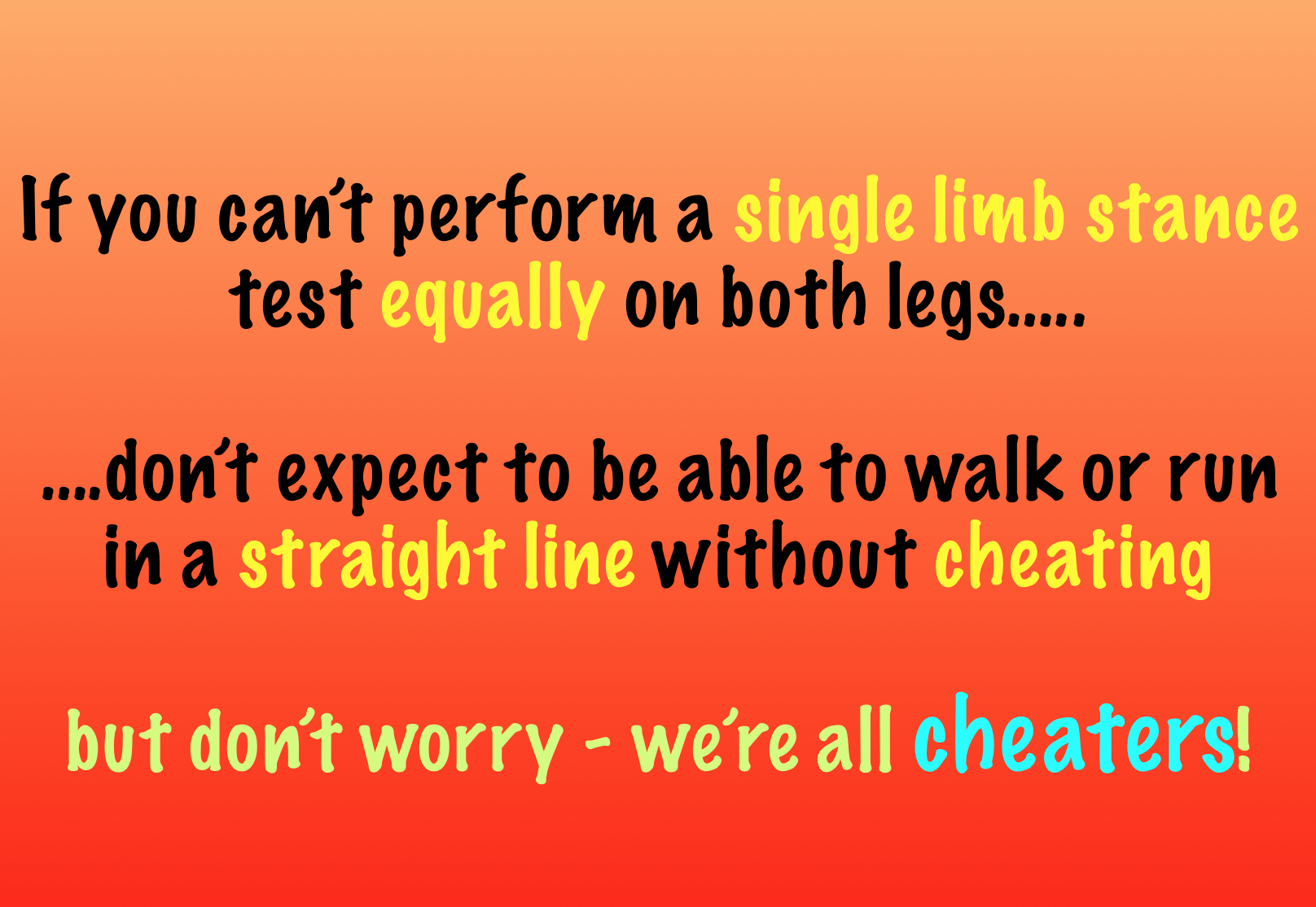 Our bodies are amazing 🙌 at compensating for the smallest of deviations. When they do, they will not send you an email to let you know that the correction is taking place. —-😤
Those compensation patterns eventually add up to undue tension and torque . Eventually that leads to your body contacting you with a message … that message is pain. How you answer your body back matters💥 #movehealchange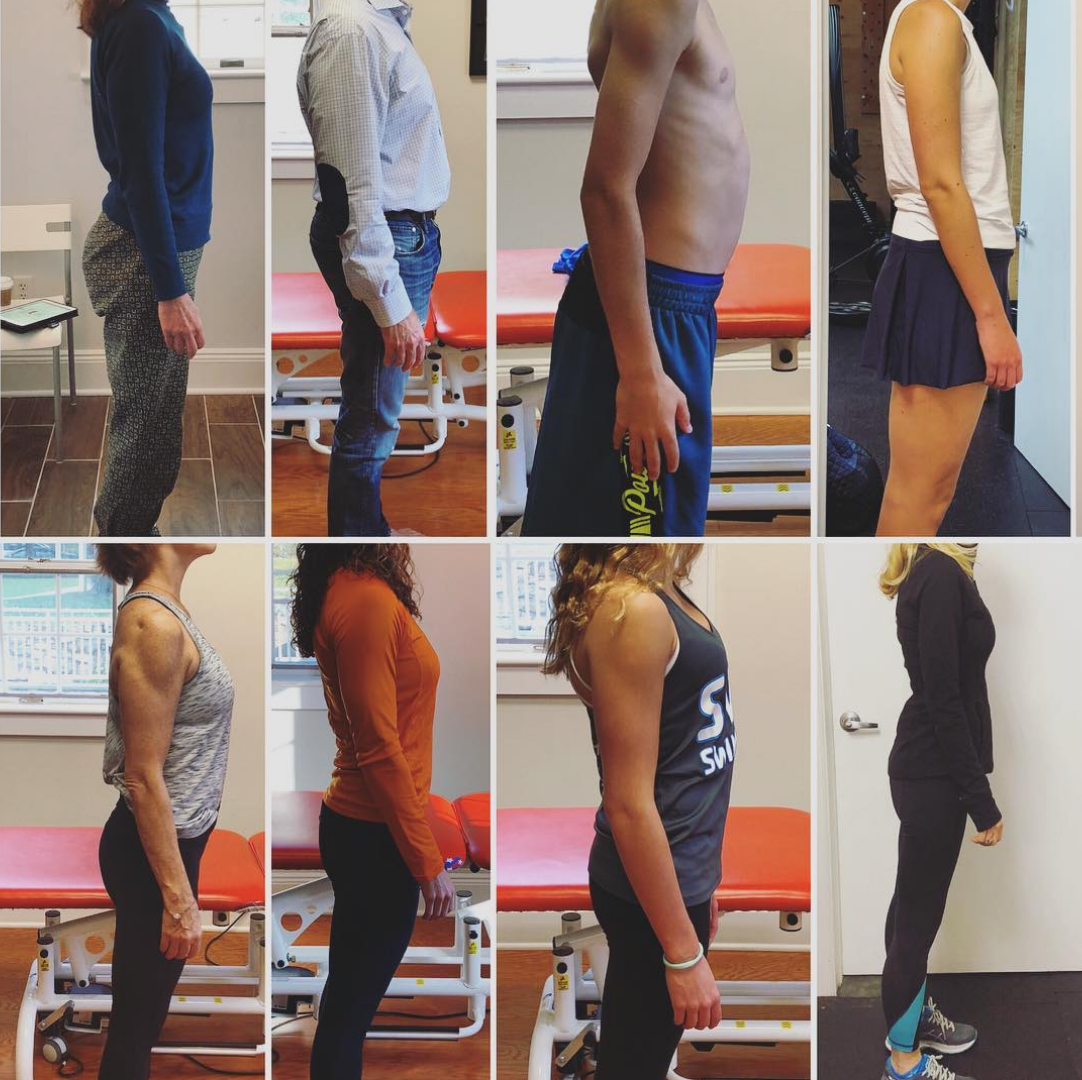 #Patterns. #Habits. 🍅. Tomahto. We look @ patterns & try to figure out WHY our clients come in 'stuck' in certain patterns/habits. Sometimes they come in saying that they don't know how to not do what you see here!🆘
⬇️
patterns of stance✅
⬇️
patterns of movement✅
⬇️
Some are optimal, but some need a bit of refinement. This ⬆️ pattern is the most common❗️Anterior pelvic tilt &/or forward shift of the hips. Compensatory anterior rib flare. Forward head posture. That's just a super short list of the sagittal plane. What's the ripple effect on the shoulders, neck, knee, ankle, foot, etc…?😲☢️
⬇️
You can tell someone to just 'stand up straight' or to 'suck in their bellybutton,' or to 'put some weight through your heels.' But that would not be very optimal now would it? I think that would be very 1999!#movehealchange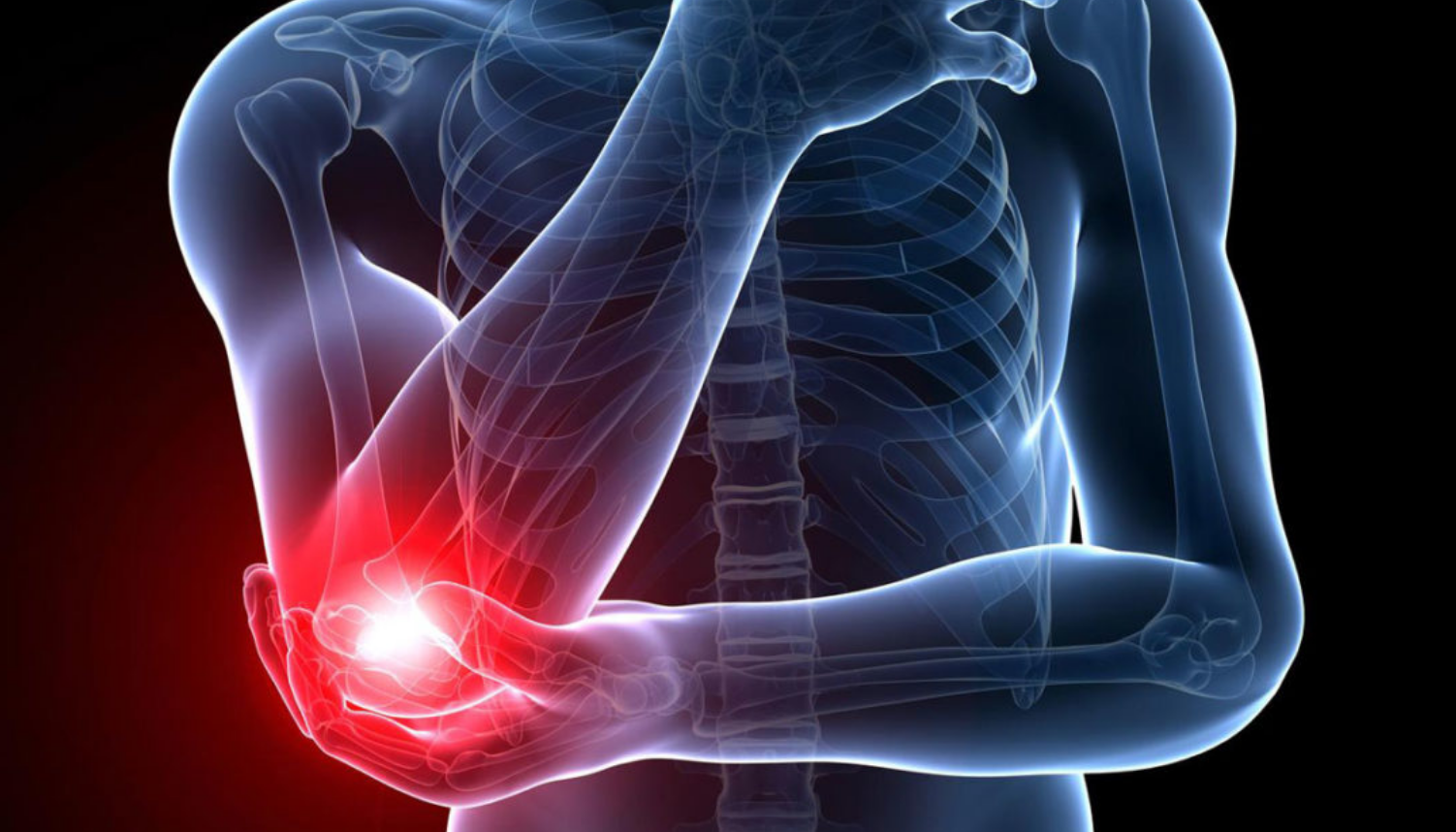 I was experiencing pain in my elbow that was limiting my exercise routine. My initial physical therapist was treating it in a vacuum as an elbow only issue.
Lauren was a second opinion and as part of her initial assessment, instantly determined that it wasn't an elbow issue, rather an issue with my overall core and the surrounding support structure. Once she helped me build up strength within those supporting areas (back, shoulders, core, etc), the elbow issue was resolved.
At the end of it all, she triggered a different way of thinking for me. A mindset in the context of exercise and total body health, which has continued several years later with zero elbow pain/limitations.
I also appreciated Lauren's flexibility in scheduling, as my work schedule is not the easiest to work around and Lauren made the calendaring process easy.