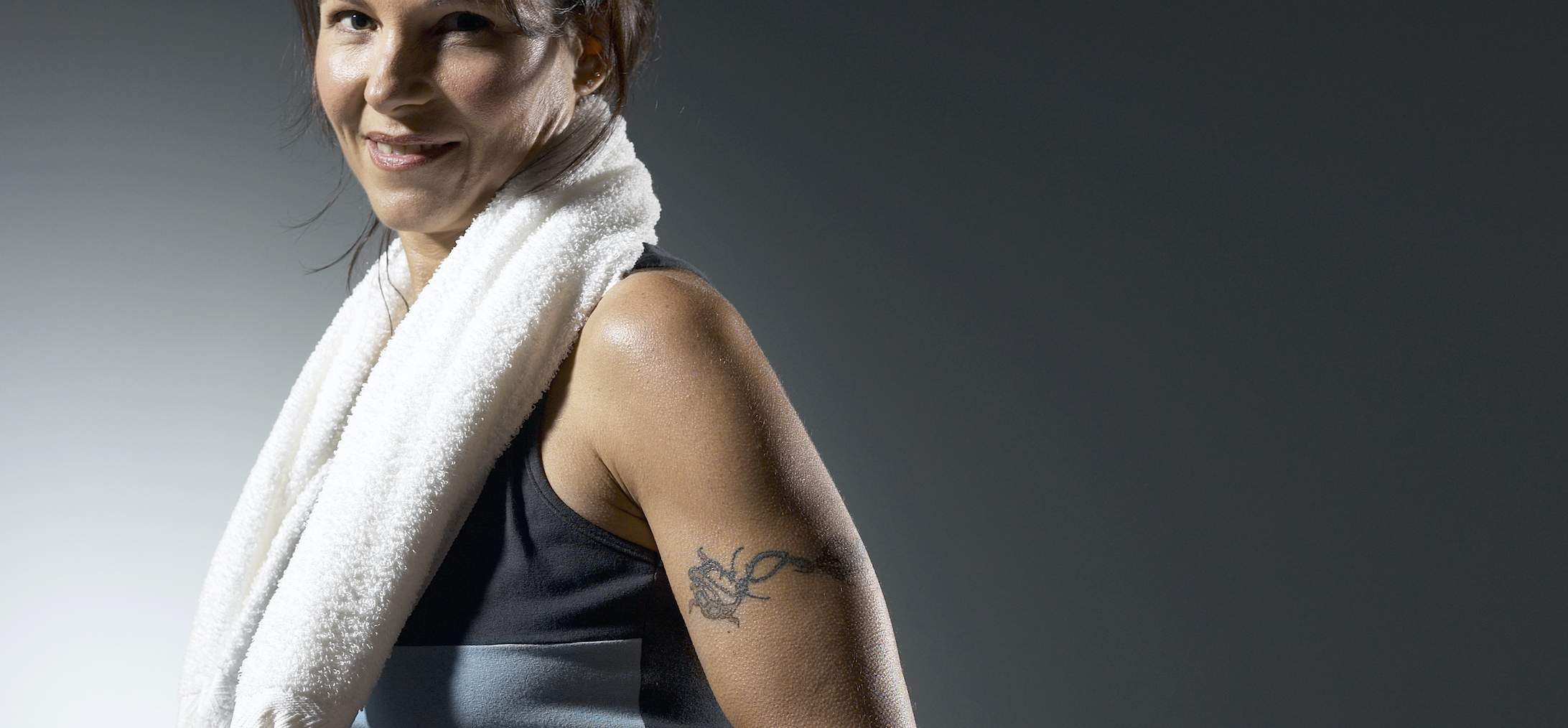 Dimitry is incredibly knowledgeable and helped me understand the whole picture of how the different problems with my body relate to & cause one another. This was the first time someone has been able to give me the ability to comprehend how it all works and the realistic belief that I can get better.
He doesn't try to treat just one problem from one type of angle like many specialists and doctors do; he gives you a comprehensive explanation and strategy to resolve the interconnected issues at hand. He's very approachable and reassuring, and I never felt like an anomaly or like there was no hope. 10/10 would  be recommended!!!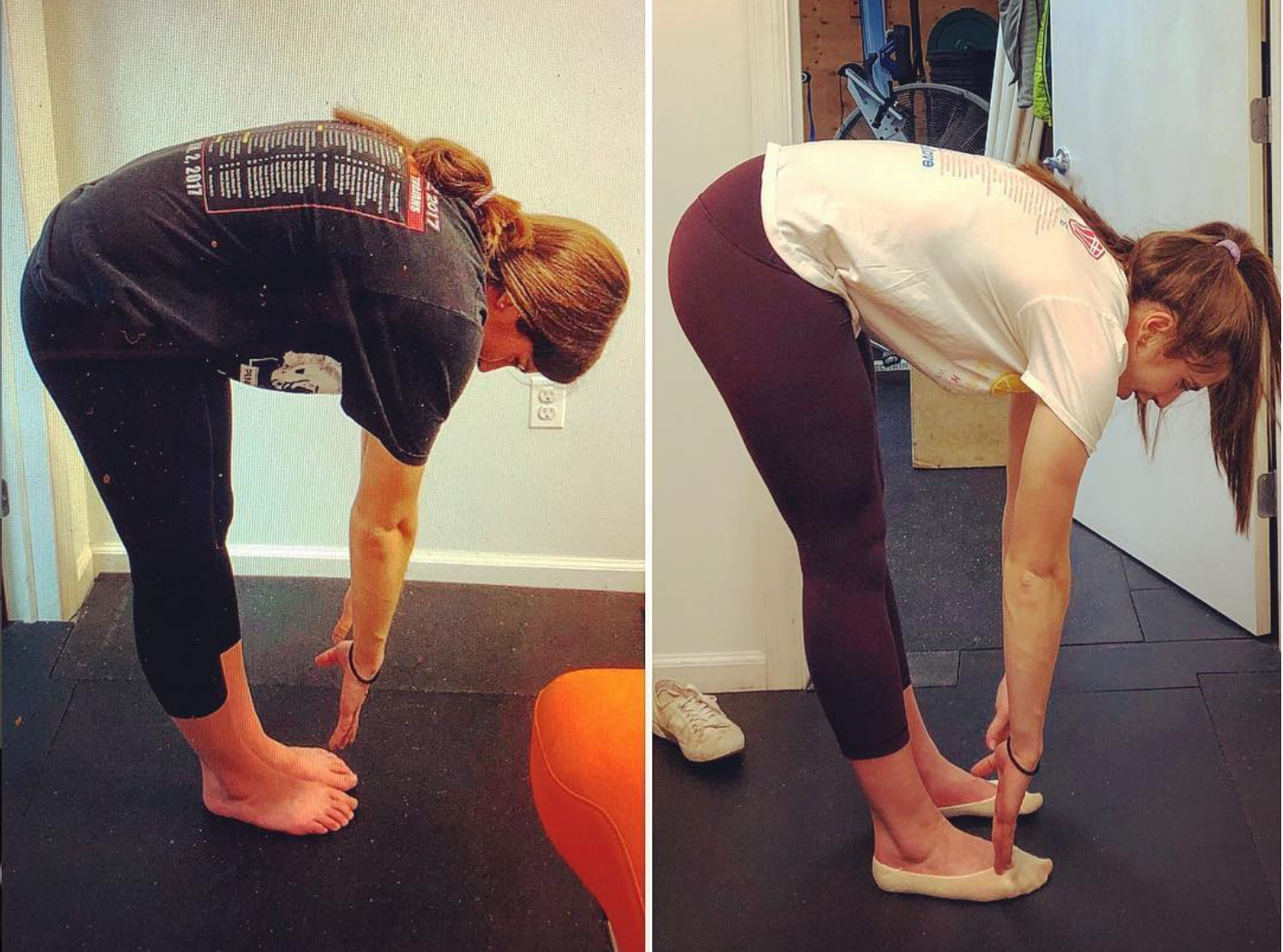 Another sweet before & after from a lacrosse player who doesn't remember ever being able to touch her toes.
➖ Low back pain to NO pain 💥
➖  stretching never got her anywhere, but several treatments that included NO STRETCHING 😲 worked wonders for her 👍
➖ now she just has to repeat what we did in the clinic and she should be golden! ✅ #movehealchange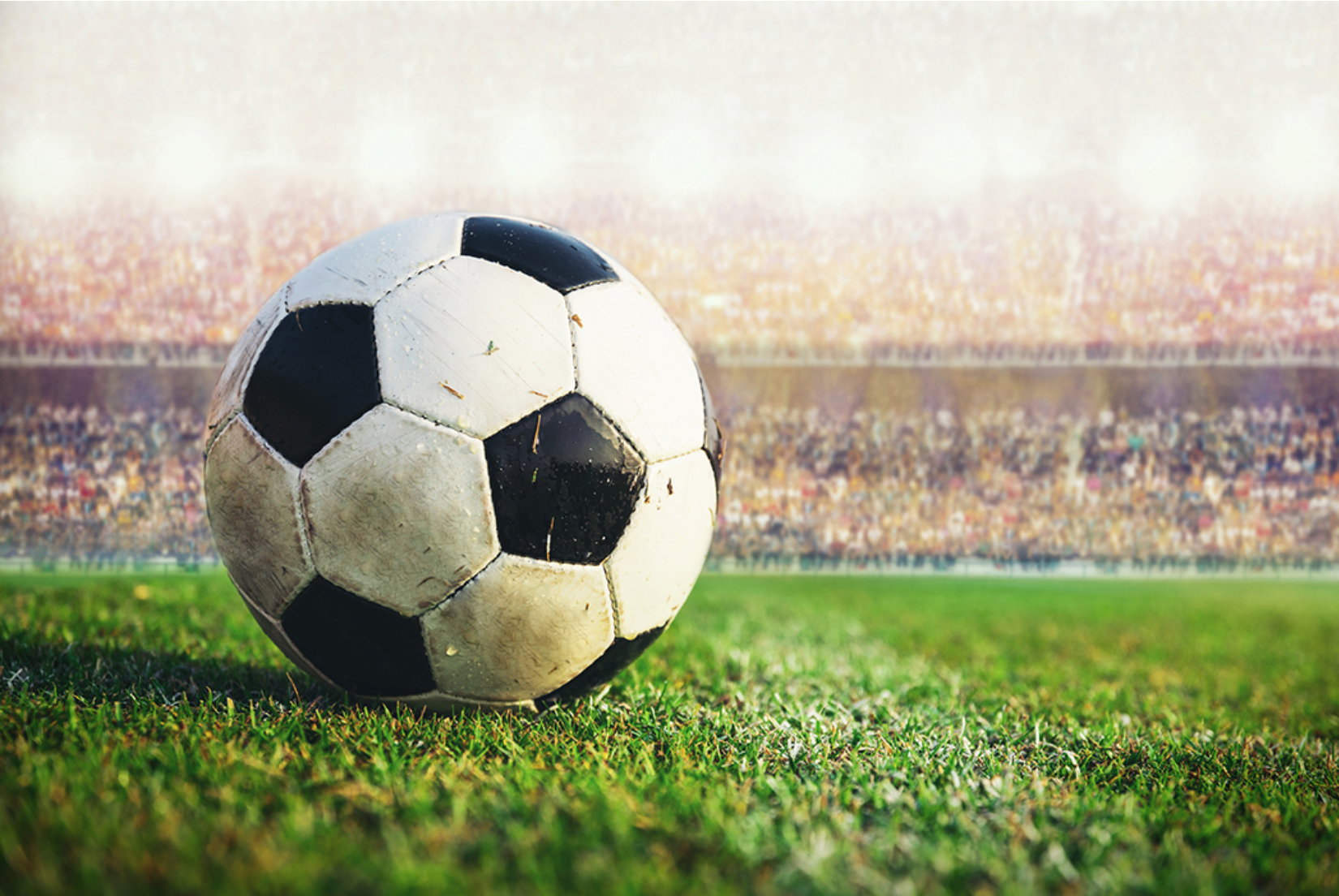 I am so happy and thankful to share that we watched him have a brilliant game this past Saturday. The first since you have been working with him. Coach Sam was amazed at his performance as well. Dom feels different as a result of his 'Dimitry workouts' and he says he definitely feels a change in his body. Feeling truly grateful and blessed for your work with our guy.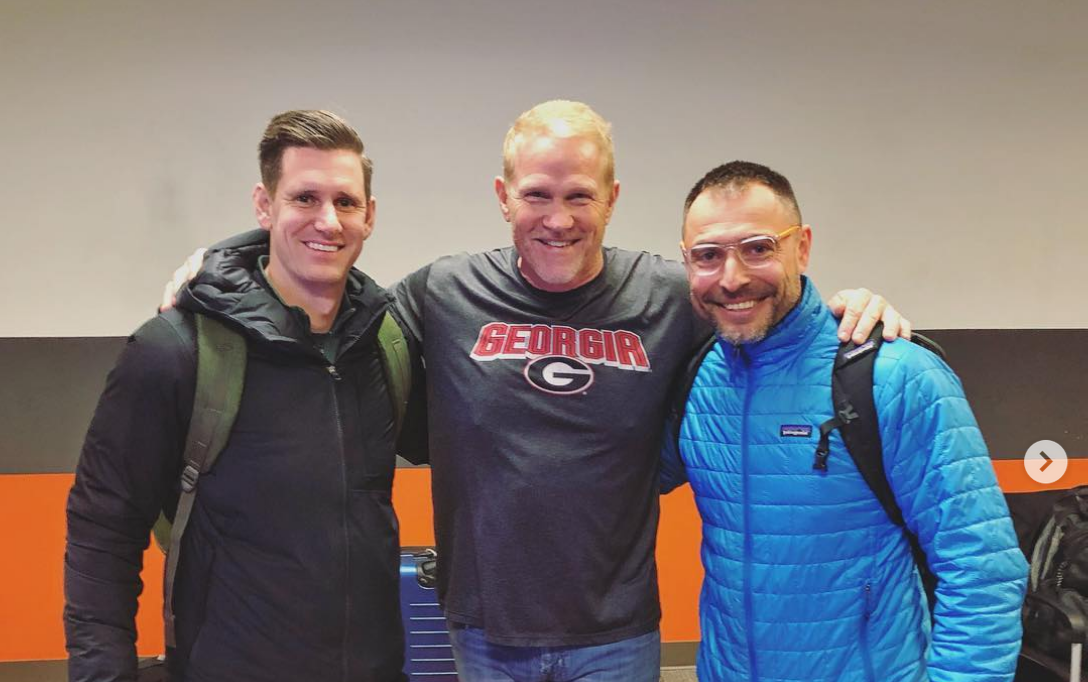 This was a mind-altering weekend that was spent learning from one of the best in the business! 💥💥
Thank you so much to Mike Cantrell  (@mikecantrellprc) & to the Postural Restoration Institute for continuing to advance, elevate & separate our practice from the rest of the pack! 🙌👍 … & to TJ Martino (@the.performance.therapist)for being my co-pilot for the weekend.
Looking forward to using & integrating this material ASAP with all Total-PT patients! 👊😎#movehealchange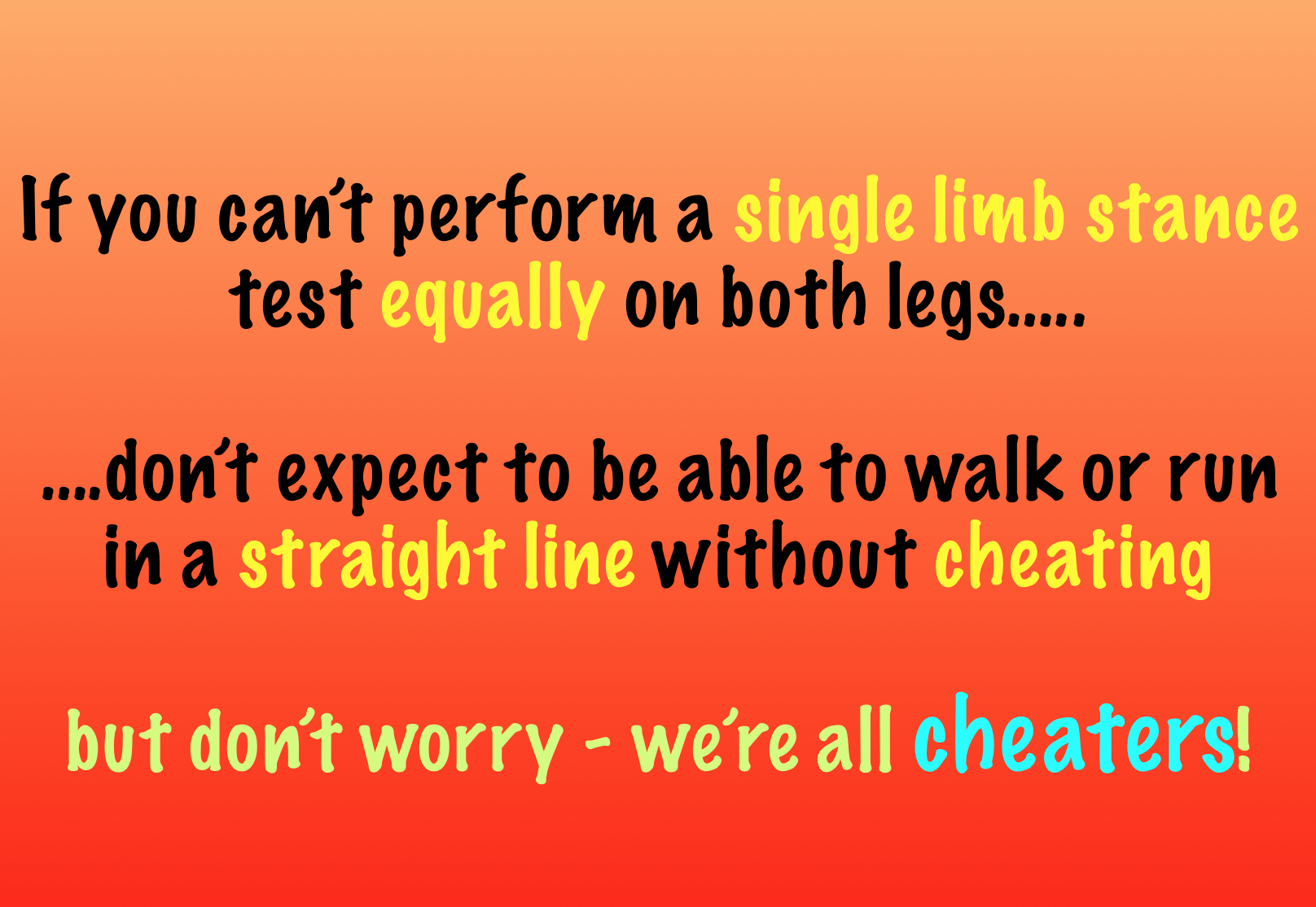 Our bodies are amazing 🙌 at compensating for the smallest of deviations. When they do, they will not send you an email to let you know that the correction is taking place. —-😤
Those compensation patterns eventually add up to undue tension and torque . Eventually that leads to your body contacting you with a message … that message is pain. How you answer your body back matters💥 #movehealchange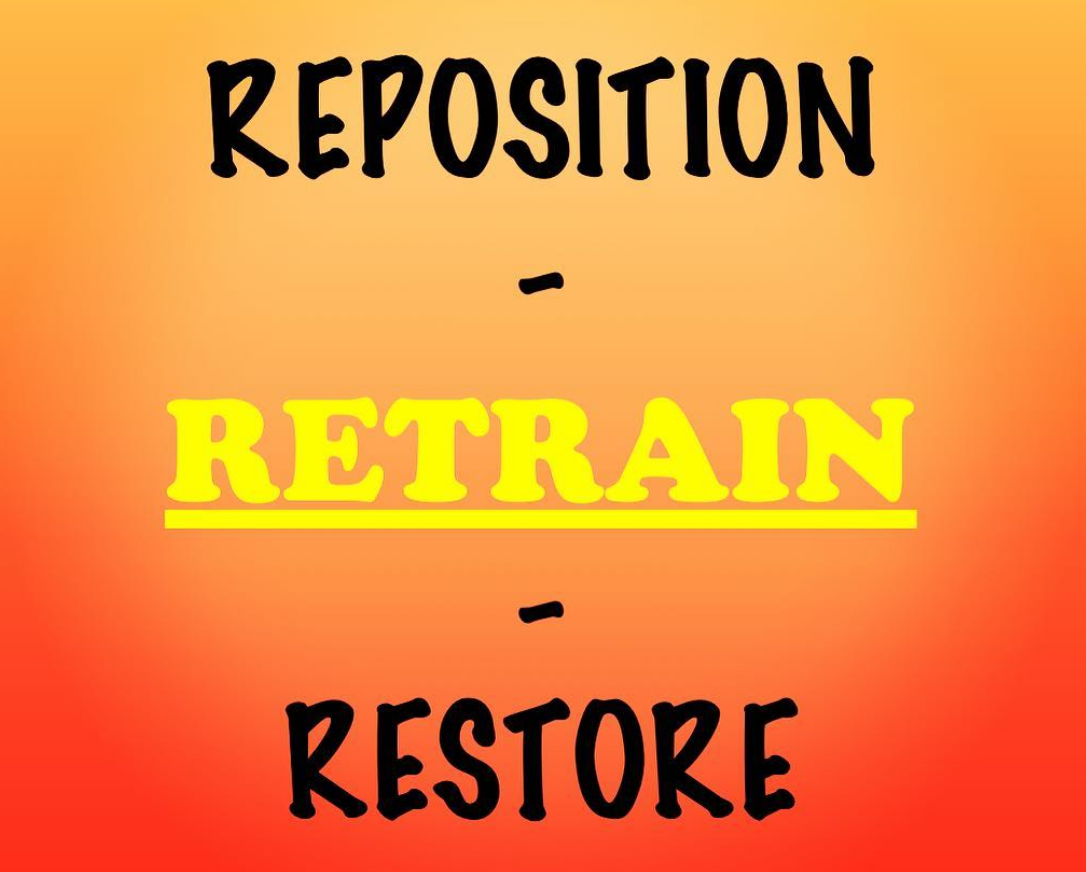 Clients come to us all the time saying that they've been told that they're 'out of alignment.'  They're constantly going back for adjustments & that they work really well – for a while! But they always 'go out,' & have to regularly go back to be readjusted!
Adjustments (or REPOSITIONS) are great. If they don't stay in alignment then that's not great! 👎What that treatment approach has is a POOR STICKINESS FACTOR! What's their long term strategy❓ To keep going back❓ Over & over?❓Don't you think that's a bit silly⁉️
What YOU WANT . . . Dare we say what YOU NEED is a HIGH STICKINESS FACTOR‼️ What if we not only REPOSITION, but also RETRAIN⁉️Then you can RESTORE your ability to '_____.'💥
Now you DON'T need us. You need YOU! Oh . . . .you already own YOU & it's FREE!🙌 Now that's a great ROI!💰 #movehealchange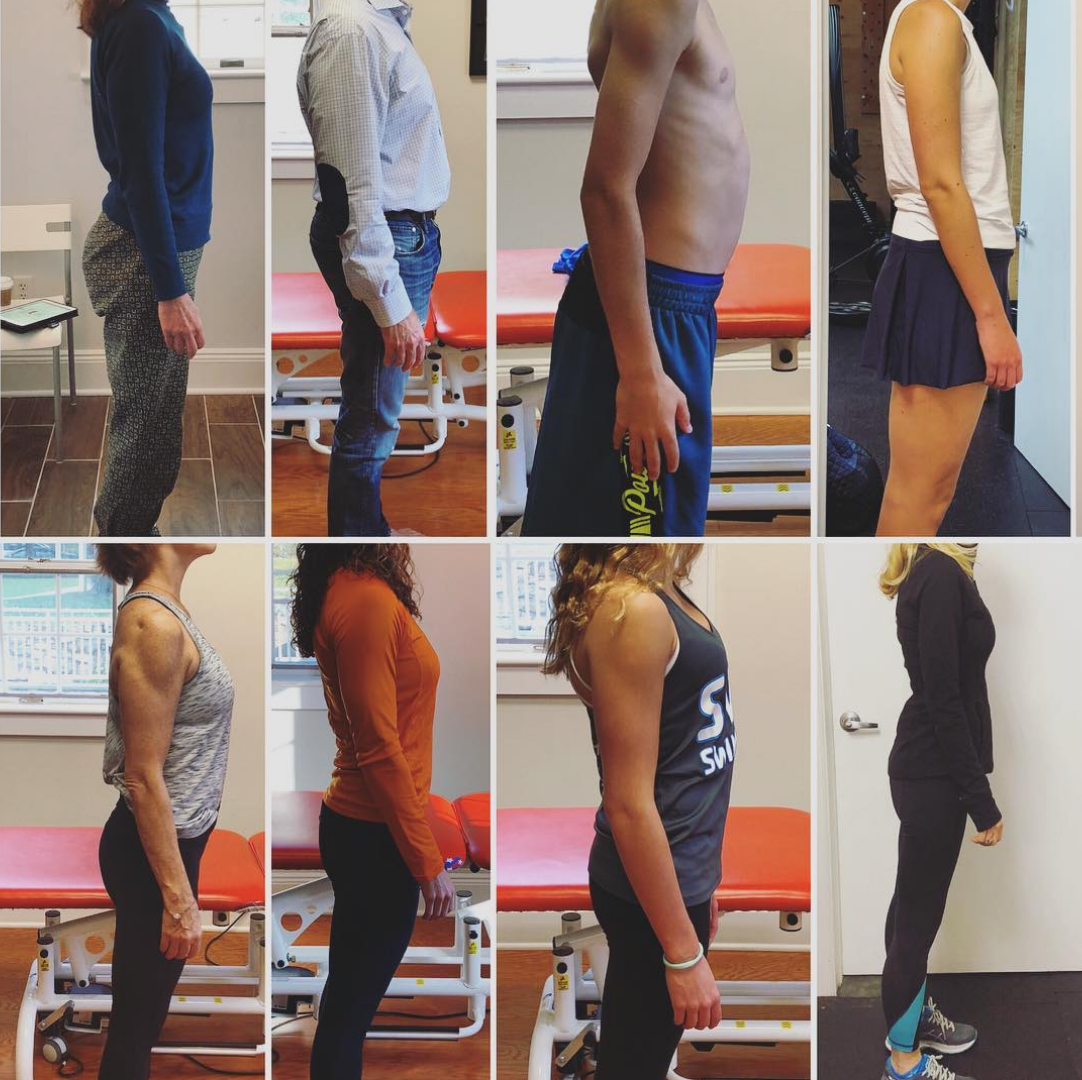 #Patterns. #Habits. 🍅. Tomahto. We look @ patterns & try to figure out WHY our clients come in 'stuck' in certain patterns/habits. Sometimes they come in saying that they don't know how to not do what you see here!🆘
⬇️
patterns of stance✅
⬇️
patterns of movement✅
⬇️
Some are optimal, but some need a bit of refinement. This ⬆️ pattern is the most common❗️Anterior pelvic tilt &/or forward shift of the hips. Compensatory anterior rib flare. Forward head posture. That's just a super short list of the sagittal plane. What's the ripple effect on the shoulders, neck, knee, ankle, foot, etc…?😲☢️
⬇️
You can tell someone to just 'stand up straight' or to 'suck in their bellybutton,' or to 'put some weight through your heels.' But that would not be very optimal now would it? I think that would be very 1999!#movehealchange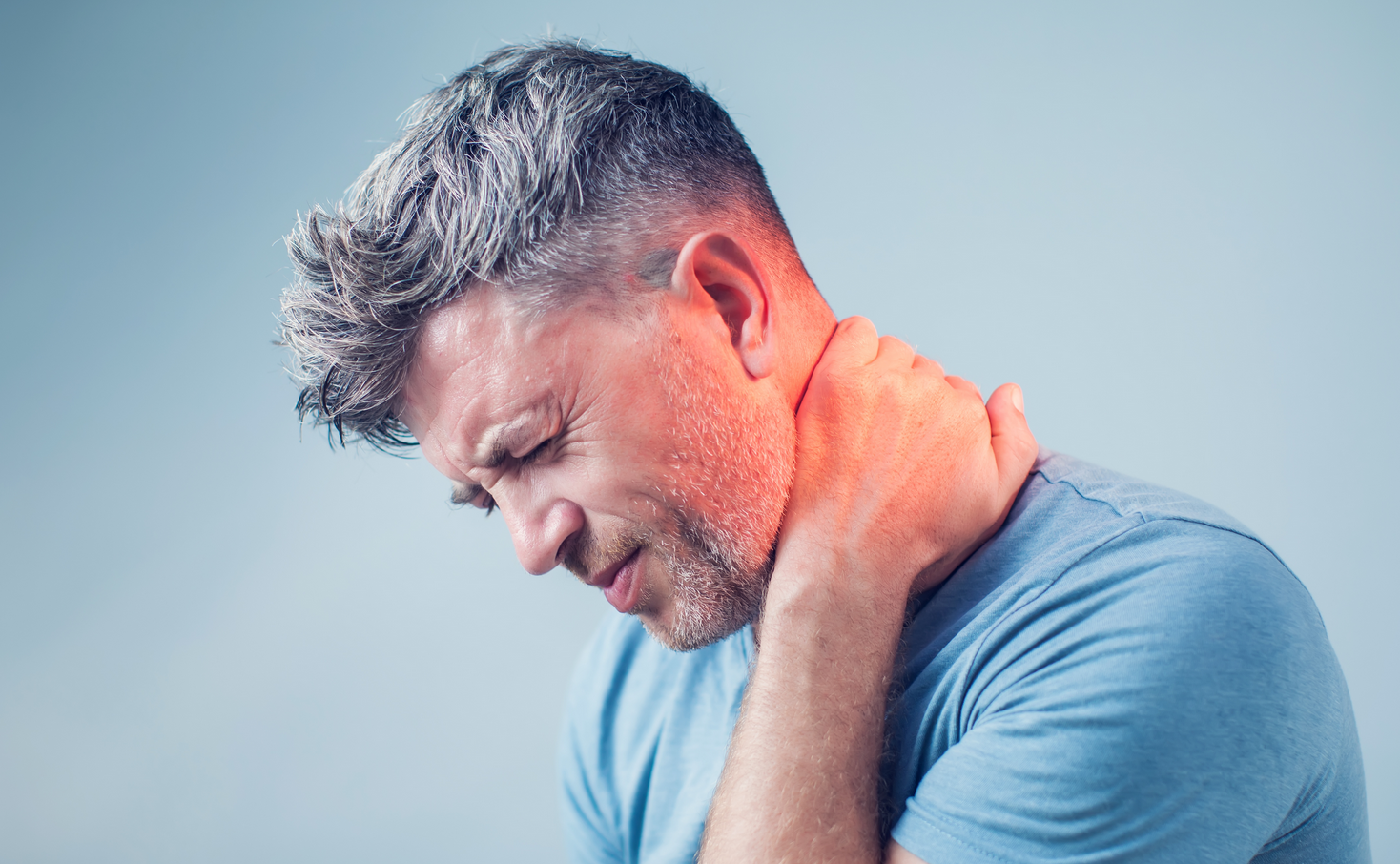 Over the past 2 years I struggled with a herniated disc in my cervical region. During this time, I have seen multiple doctors and physical therapists. After my recent surgery, my doctor did refer me to Dimity due to problems I was still having and my active lifestyle. With little to no expectation based on prior PT experiences, I did make an appointment.
What I experienced was nothing I have experienced in the past. It was a comprehensive approach to healing. Not just treating the symptom, but treating the underlying imbalances within my body.
During my 4 sessions, we identified the underlying issues, strengthened my imbalances, and most importantly I learned how to maintain this state.
The results have been drastic and obvious and it has been an incredible experience.
I will never go back to a traditional physical therapist after meeting Dimitry.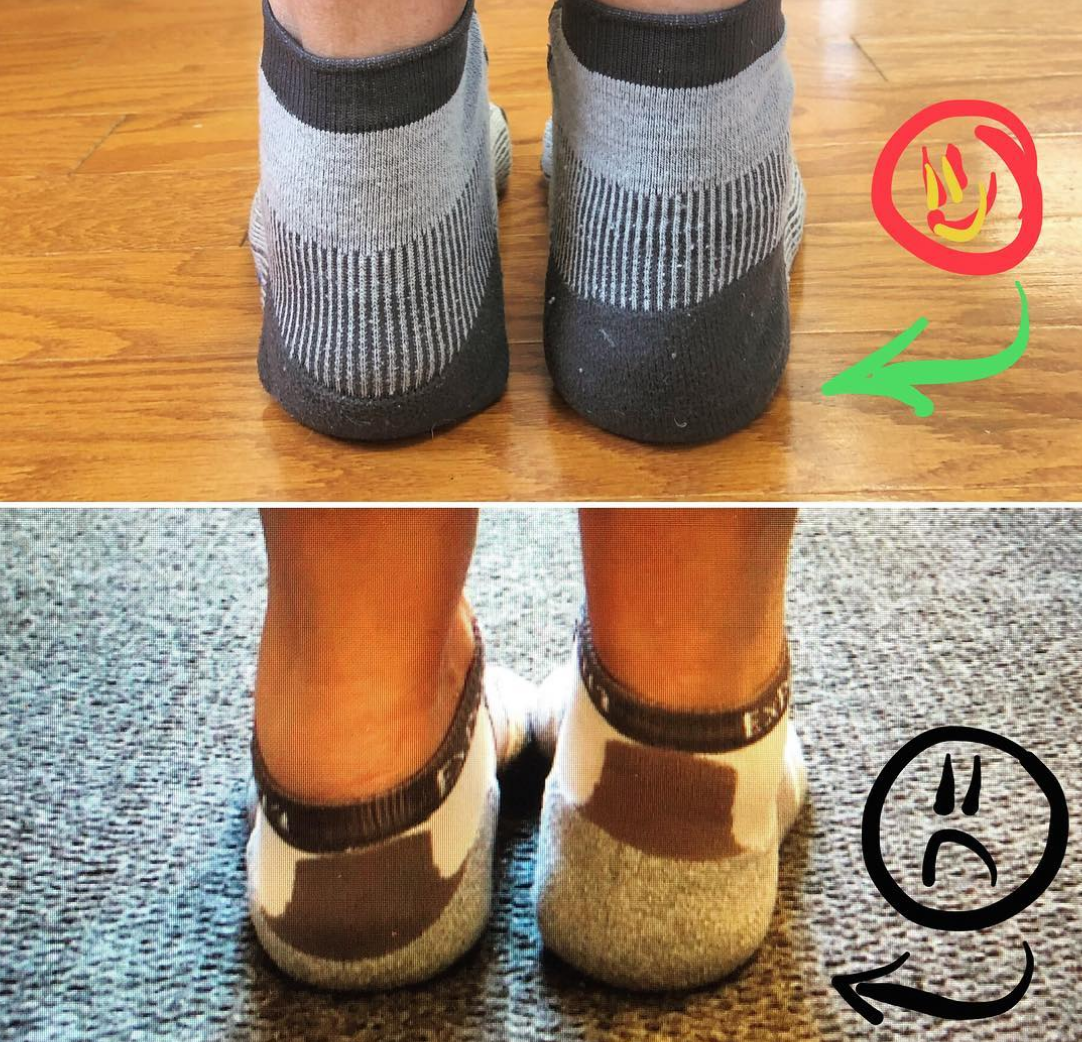 Remember these beauties 👣 from about 1 mo. ago? She was the client with the Right over-supinated foot and 30+yr. history of Right groin pain who was told she needed orthotics for her 'flat feet?'
This observation was NOT the main focus, but I decided to keep an out to see if this would change.
⬇️
3 sessions later & working on her hip movement, thorax, breathing patterns during dynamic motion & BAM! 💥
⬇️
R Foot looks real pretty now!🌟 No orthotics needed folks! 🙌 But lots of work near those hips 🍑yielded some pretty interesting results down the kinetic chain!
⬇️
Oh . . . .& that 30+yr. history of groin pain? Well … that's now history as well!! Poof 💨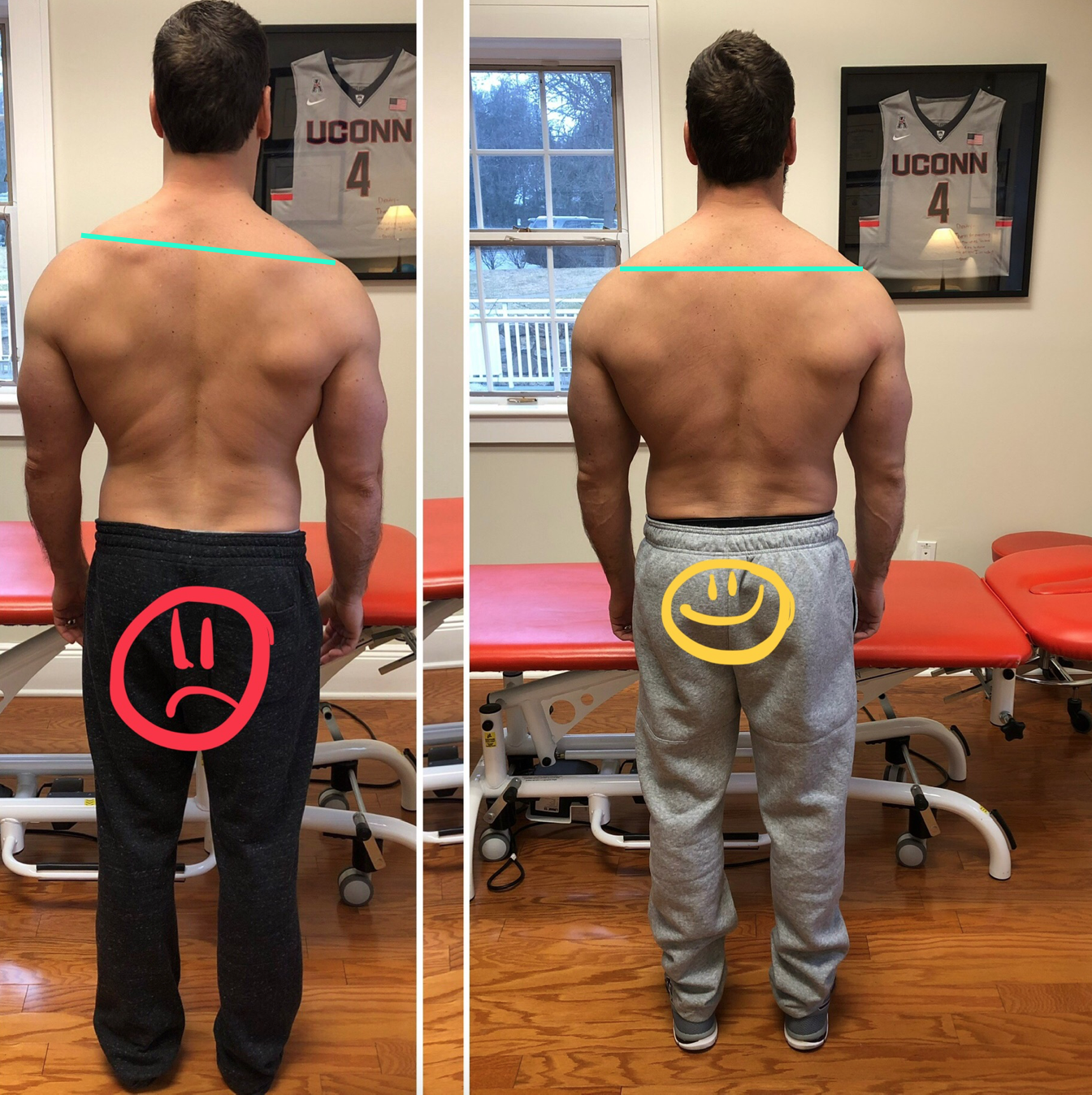 2 sessions over a span of 2 weeks! Neck pain to NO PAIN!💥. Real work & real follow-through💪🏼. If WE work at this together then YOU can get THIS 🏆.
— Definitely NOT 3x/wk for 4-6 wks. w/different PT's, hot packs, electric-stim, arm raises, neck circles, & ice all while reading In Touch Magazine & watching SportsCenter on TV . We DON'T give you this ☝️.
— Oh . . . & we also give you your TIME back!! 🙌. — You're welcome 👋