Orthopedics & Sports Medicine
Orthopedic and Sport-related injuries are inevitable. If you're active, chances are you are either currently injured or have been hurt in the past. Certain trauma is unavoidable, but the vast majority of injuries occur through repeated movements or static positions that are simply inefficient or, in other words, wrong! There is such a thing as appropriate and inappropriate motion. It's biomechanics, It's physics. You cannot argue that just like you cannot argue gravity.  If you are active and you move often, then you have to ask yourself the hard question – "Am I moving OPTIMALLY or am I moving SUB-OPTIMALLY?"  Guess which one leads to pain if done long enough? It doesn't matter if you're playing golf, working out, lifting a child off the floor or sitting at your desk. If you move poorly then it's simply a matter of time before your body runs out of ways to cheat.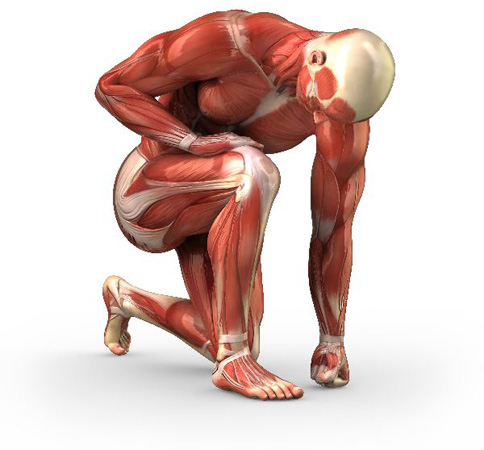 Assessing ones mobility, stability and strength in a comprehensive way is absolutely essential in finding out where the 'glitch' in the system really is. Here at Total-PT, we have the time to ask all the questions. We have the time to listen and really dig deep to find the reasons to why you're not getting better. Using assessment tools such as PRI,  Neurokinetic Therapy (NKT), McKenzie Method, SFMA and other evaluative techniques, we're able to solve conditions that other facilities have not been able to address completely. Each client gets a customized program that we build with them together session by session. When finished, clients walk away with the tools necessary to maintain an active, pain-free lifestyle and know how to move well.
For a seamless transition between rehabilitation and return to sport, Total Physical Therapy is housed within three athletic facilities. Crossfit Veracity in Summit, NJ is a Crossfit gym that works with all ages and levels of skill. Excel Fitness Center in Bernardsville, NJ is a 1-on-1 personal training studio that focuses on customized workouts and balance/agility training. Our Bridgewater, New Jersey location is housed within Top Corner Sports, a 46,000sq.ft. indoor facility that specializes in indoor multi-sport activities. Within the Top Corner Sports facility we have partnered with WilliamsSport, a sports performance-based training company that have offices there as well as their flagship Whippany, New Jersey location.