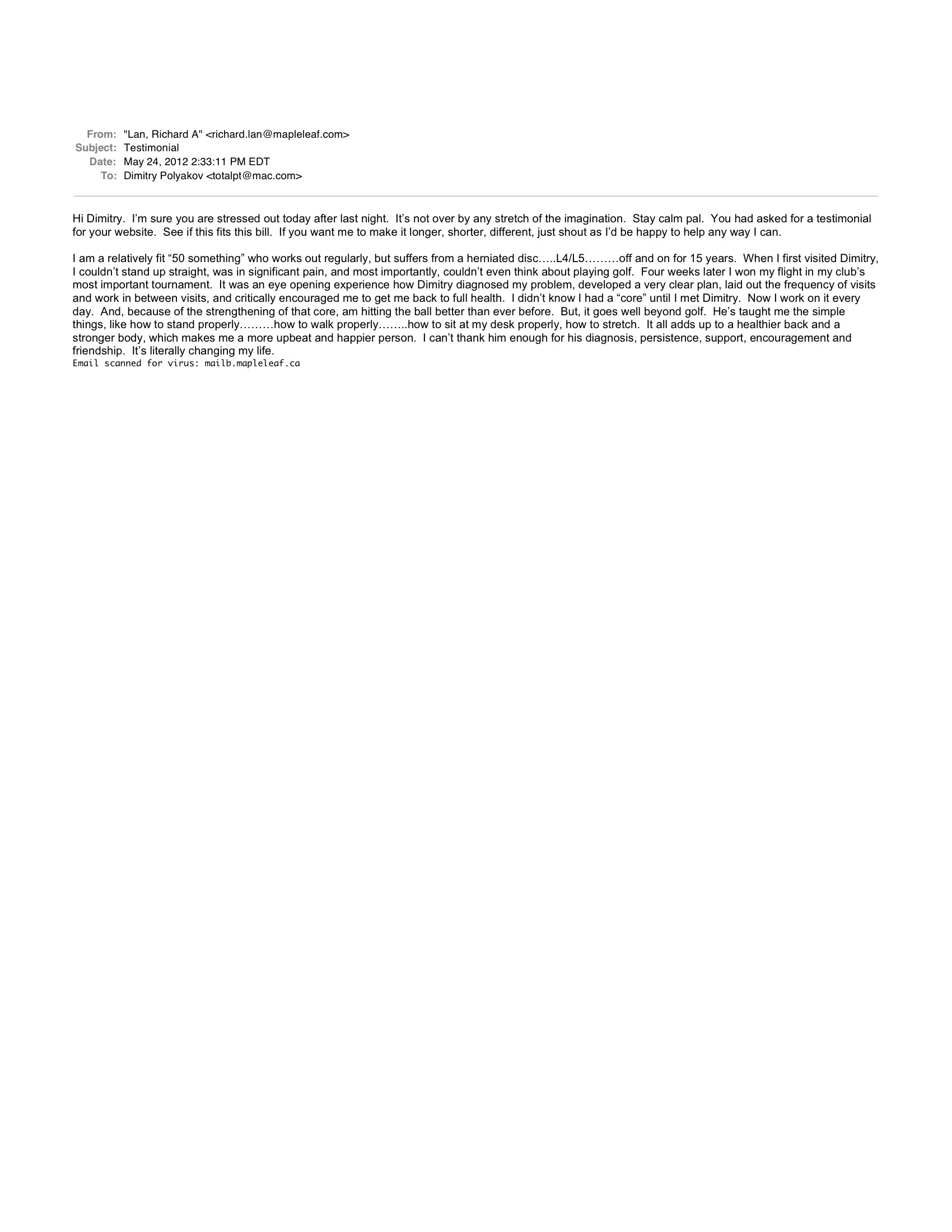 May 24, 2012
I am a relatively fit "50 something" who works out regularly, but suffers from a herniated disc…..L4/L5………off and on for 15 years.  When I first visited Dimitry, I couldn't stand up straight, was in significant pain, and most importantly, couldn't even think about playing golf.  Four weeks later I won my flight in my club's most important tournament.
It was an eye opening experience how Dimitry diagnosed my problem, developed a very clear plan, laid out the frequency of visits and work in between visits, and critically encouraged me to get me back to full health.  I didn't know I had a "core" until I met Dimitry.  Now I work on it every day.  And, because of the strengthening of that core, am hitting the ball better than ever before.
But, it goes well beyond golf.  He's taught me the simple things, like how to stand properly………how to walk properly……..how to sit at my desk properly, how to stretch.  It all adds up to a healthier back and a stronger body, which makes me a more upbeat and happier person.  I can't thank him enough for his diagnosis, persistence, support, encouragement and friendship.  It's literally changing my life.