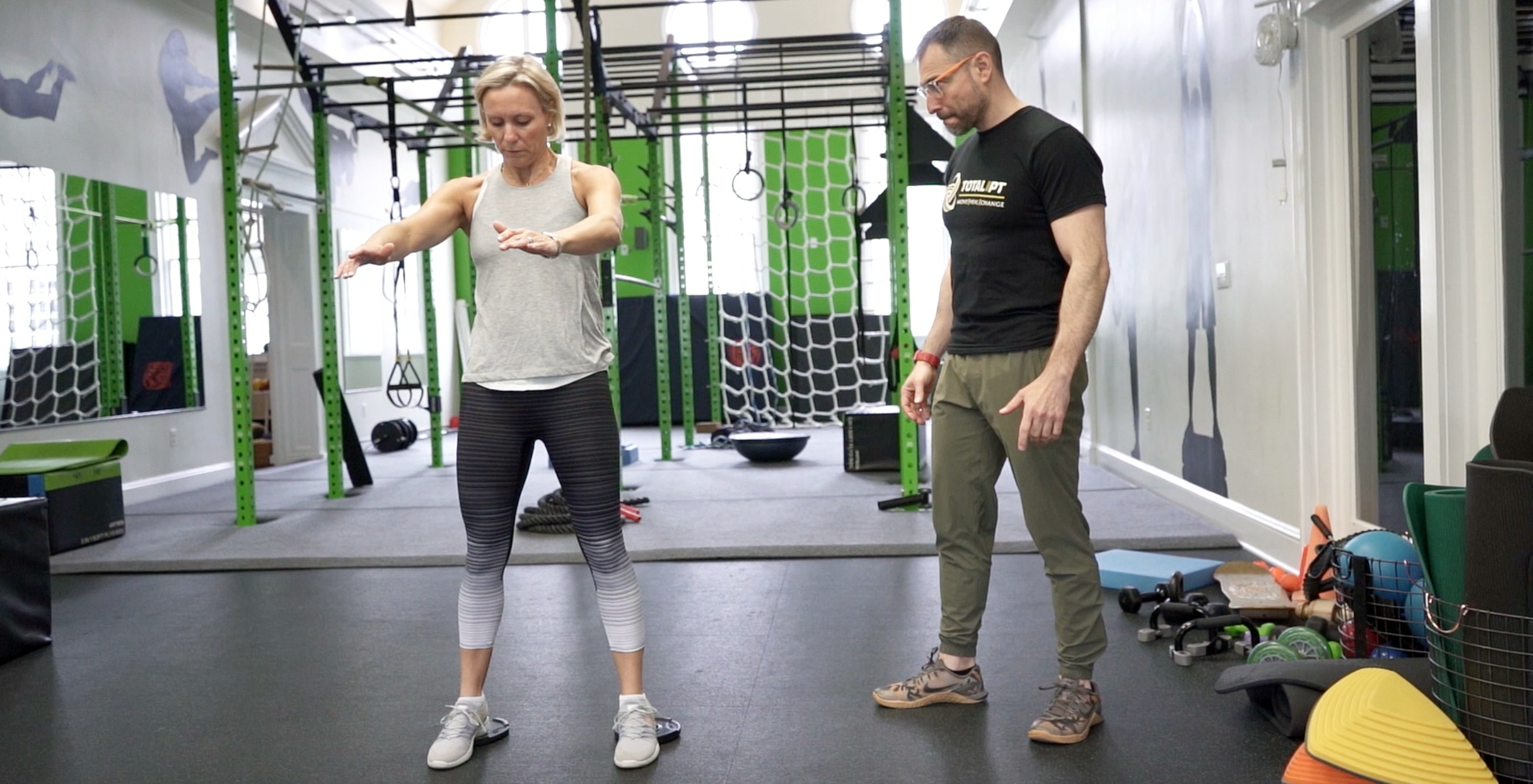 Are you a mom (or dad) that is frustrated by not being able get back to doing the things you love because of pain? Or maybe the reason is because of past treatments for the same problem that didn't work or they did work, but symptoms came back. If so then please listen up and watch this video!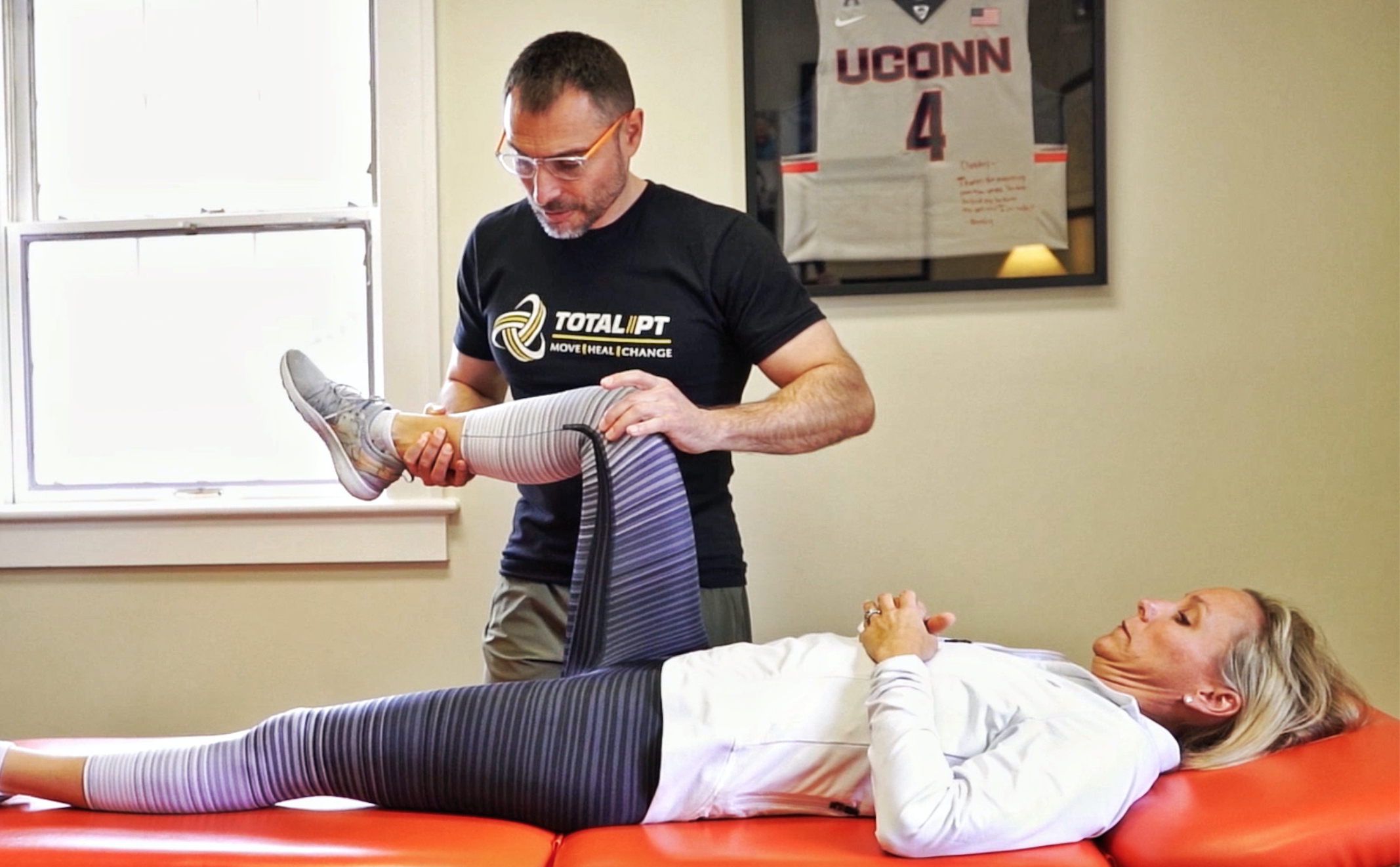 Is 10min. of quality time spent with your PT enough 😞 …. with the other 50-80min being passive modalities (…#dontwork) & working on movement on your own without any quality oversight?
What's that worth to you?
What's your ROI (return on investment) on quality time⁉️ What would YOU spend on 60min of 1-on-1 treatment with a movement specialist that actually listens 👂, teaches ✏️ & communicates 💬 the entire time with no one but you?💯
….. oh & that's not just the 1st session. It's for EVERY session

What is YOUR time worth to you❓what is your ROI ✊💪 #movehealchange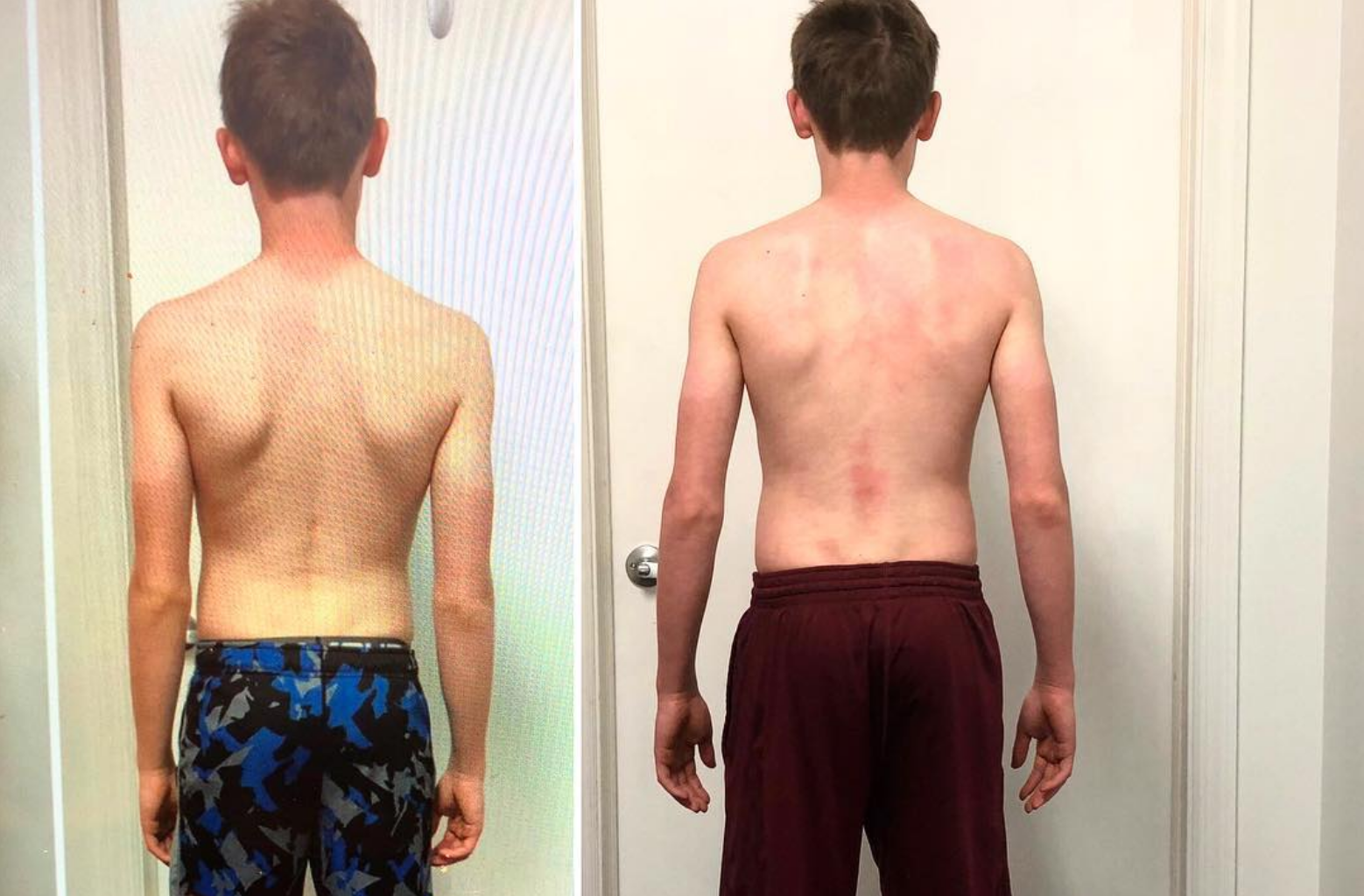 L-before😞 R – AFTER!😃👍
➖
lumbar spines are never meant to pucker🍋. Save that for your lips!💋 They're definitely NOT meant to deviate to the ↗️RIGHT if there's no clinical signs of scoliosis (look @ space b/w body and L/R arms in L pic!)
➖
That's a lower ⬇️R shoulder and higher ⬆️L shoulder.
➖
That's L cervical ⬅️side-bending & rotation.
➖
When you hold your breath for everything, you tend to end up looking a bit like this! ☝️
➖
Your respiratory diaphragm will torque that lumbar spine and pelvis into slight & subtle R lumbopelvic rotation over time … thus creating a relative long R leg and short L leg …. thus creating reflexive counter-rotation of your rib cage to the L
➖
Where's the pain? Don't care (I do, BUT I don't) I care about POSITION & TENSION‼️
➖
Let's change position! Let's unwind & create tension in a better ORIENTATION‼️
➖
Then let's stabilize & MOVE PAIN FREE!💡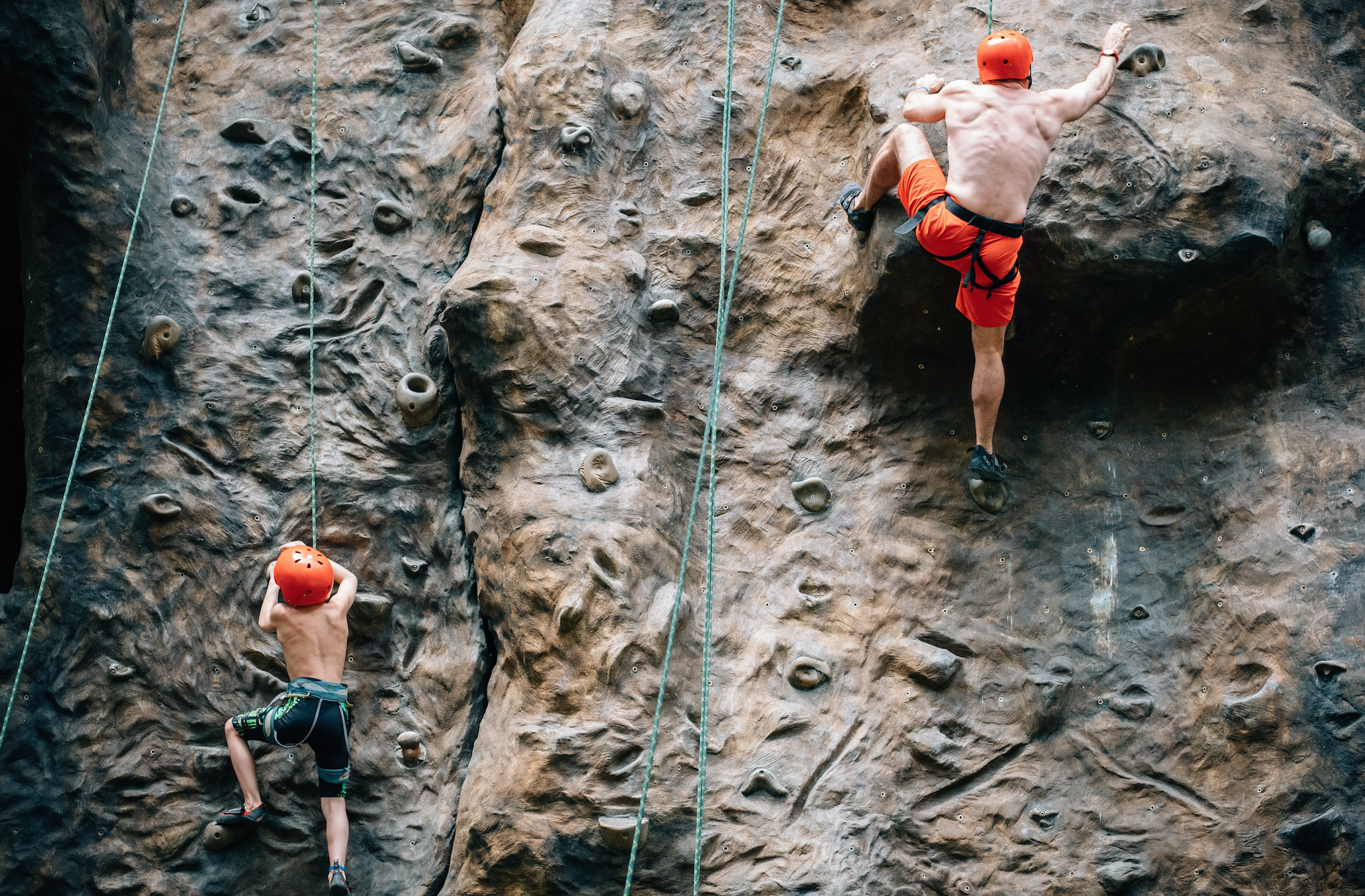 Move well! Move often! Be active! 🙏
➖
Being in Costa Rica with my family for the past week showed me what our kids can really do if there are no options other then being outside! 🏃‍🏃‍
➖
But they are less likely to do it if you're not there in the beginning. Lead by example. Show the next generation what you can do. 💪
➖
& if there's an obstacle that's in the way preventing you from moving well & participating with your kids . . . DM us as we are always here to help 👍👊#movehealchange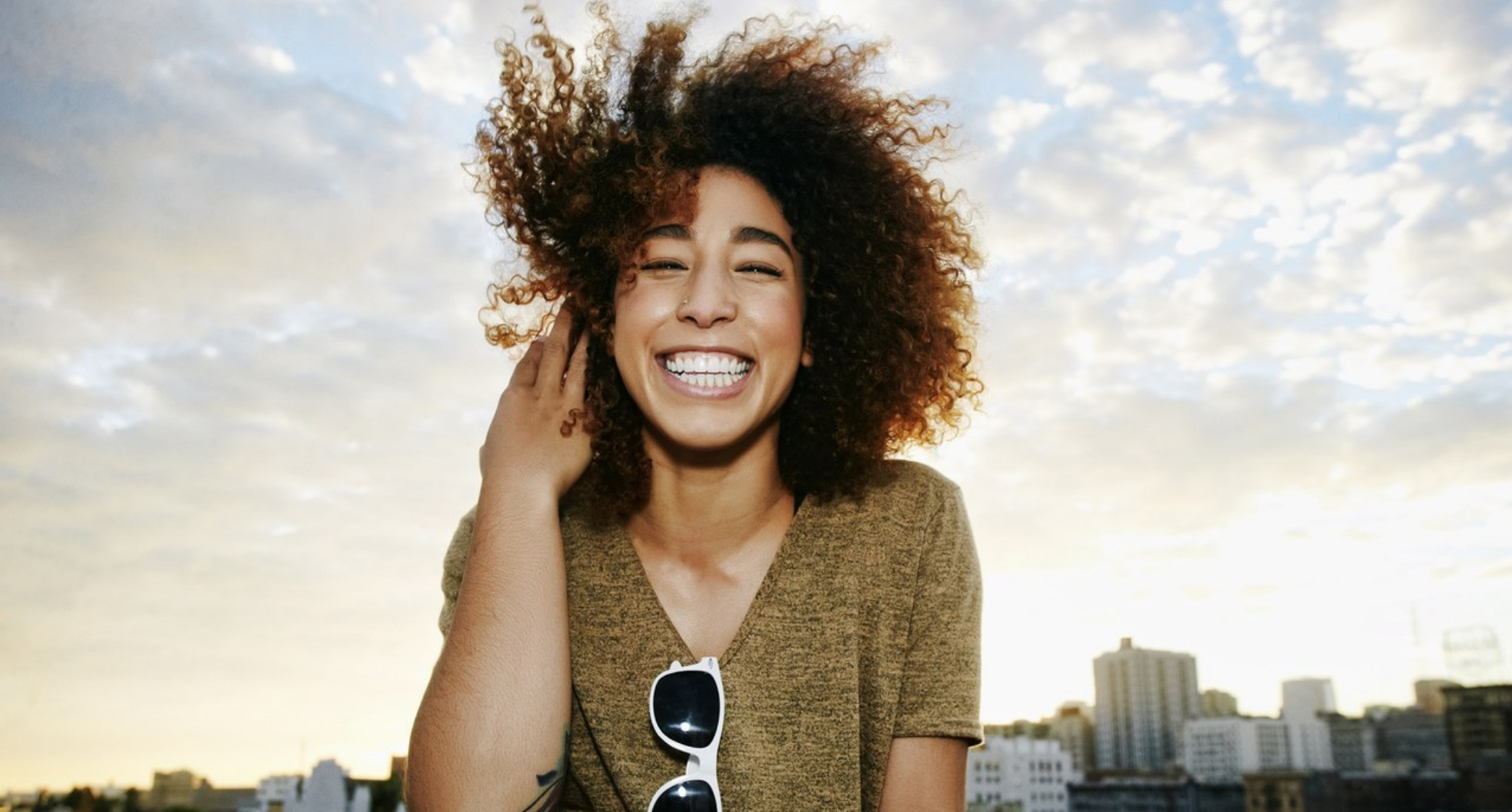 I initially saw Dimitry 3 years ago when I was diagnosed with a tear in my rotator cuff. The doctor recommended surgery. Dimitry had me fixed up in a short period of time and I never had the surgery. Over the last few years, I have been experiencing lower back issues which have periodically laid me up in bed for 2 weeks at a time. Seeing Dimitry again was my hail Mary. He gave me a brand new back routine which we built upon over the last couple of months. I am optimistic that I will not experience back pain like I have in the past. He is worth every penny!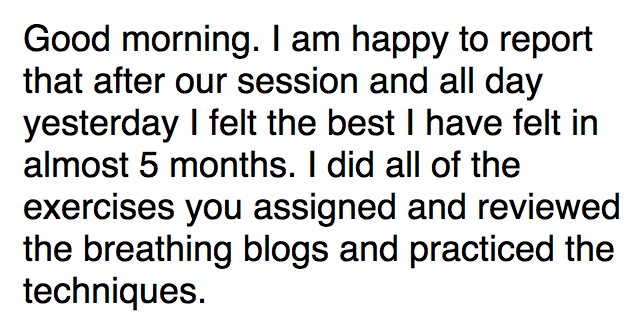 When Total Physical Therapy initially assesses our clients, we go through a very thorough biomechanical breakdown of all of their 'hardware' and 'software.' This means that we look at how their bodies move and how the neurology moves their bodies. What strategies do they implement in their movement organization?
There's always going to be an optimal way to move from point A to point B. There needs to be proper organization of movement patterns that creates that transition. There's also a proper position within these motions that creates optimum capacity for certain muscles to create force, torque and eventual movement.
Sometimes these positions, transitions and movements can become faulty. We love to re-program all of this so our clients can become pain free, learn how to correct these faulty patterns and prevent future problems from returning. That's 'our thing!' Our Summit, New Jersey office as well as our Bernardsville and Bridgewater locations all implement this precise assessment and treatment strategy. #movehealchange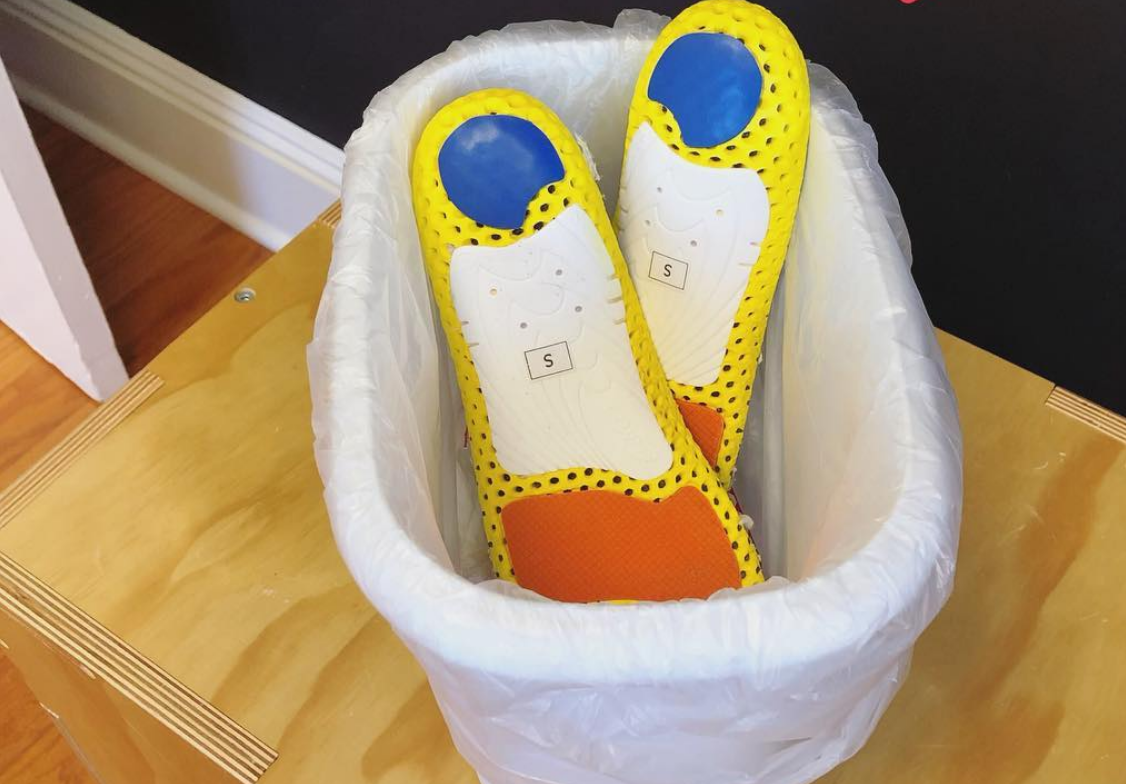 Another pair of feet just earned their freedom!👏 Do you think you need orthotics❓
Here's a question for ya! If you have neck or back pain do you think wearing a neck or back brace is a sustainable strategy? Will that neck/back brace fix your neck or back problem? So why is wearing orthotics OK for foot pain or shin pain or knee pain or hip pain or back pain⁉️
Maybe you're not getting to the 'WHY' of the problem!👆
Now … we're not saying that you should never wear orthotics. There are great reasons to use them on a short-term basis & sometimes on a long-term basis, but so many of our clients come in wearing them because someone told them they have flat feet – when they really have high arches & vise versa. It's not, "you have pain somewhere below the waist & you have flat/arched feet so orthotics are the answer." 😤There are so many sneakers/shoes that will support your feet properly if chosen wisely.
➖
Maybe there's a reason why your feet are too flat or too arched? Remember that your ankle is connected to your tibia & that's connected to your  femur & that's connected to your 🍖 – & it keeps going up & up (so it's all connected folks!) #movehealchange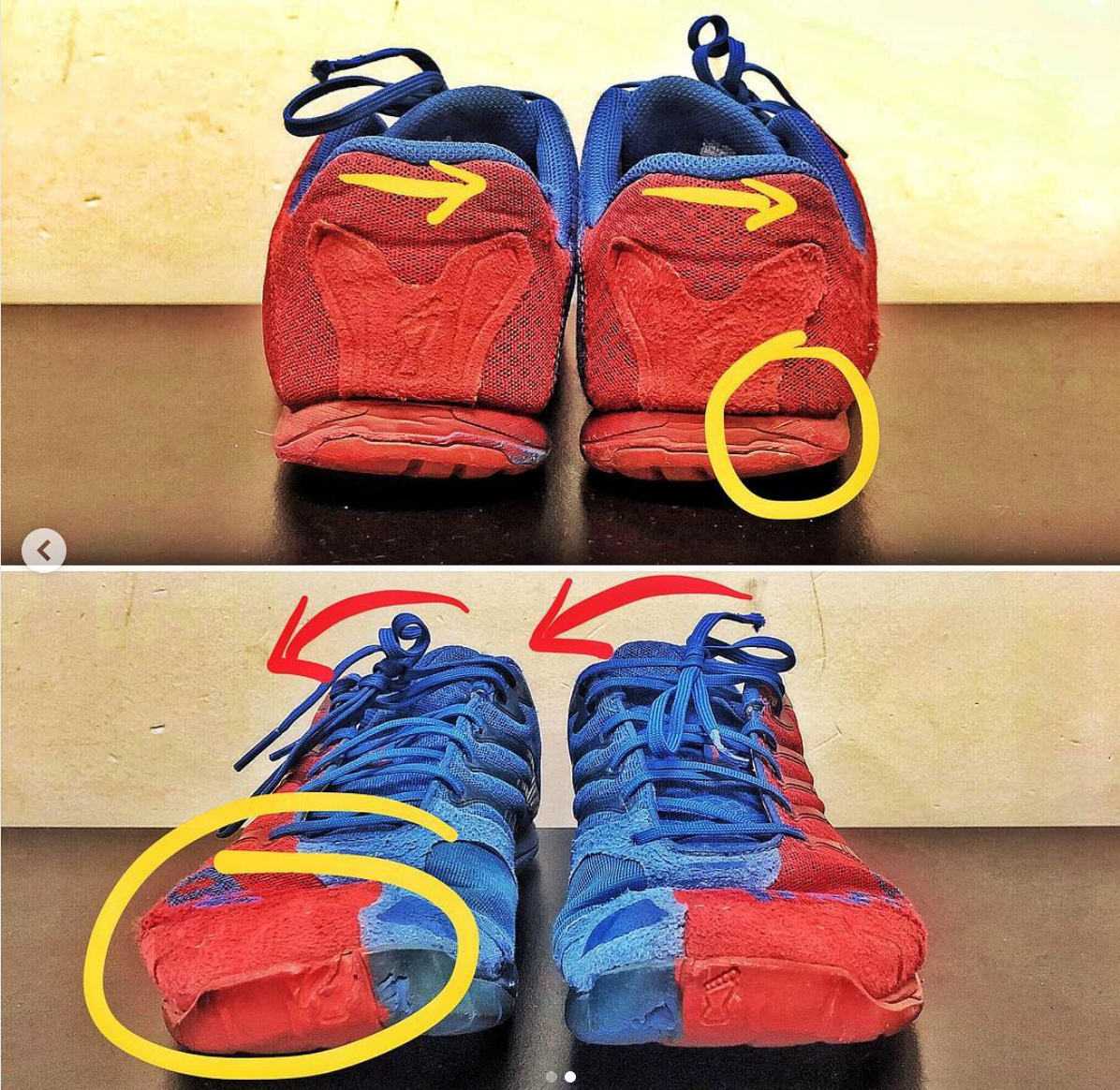 You can tell plenty from an old pair of 👟 ‼️
➖
Wherever the feet go so do the legs and pelvis.
➖
But sometimes the pelvis controls the legs & thus the feet have to adapt.
➖
Chest & ribs usually counter that with an opposite rotation/motion.

➖
Neck usually counters & adapts based on position of the thorax.
➖
There goes the wind-up and torque.  That may lead to a few complaints! 😩
➖
1️⃣ find where the torque is
2️⃣ unwind
3️⃣ stabilize
4️⃣ integrate
🔵 Release into the wild and watch it run! #movehealchange