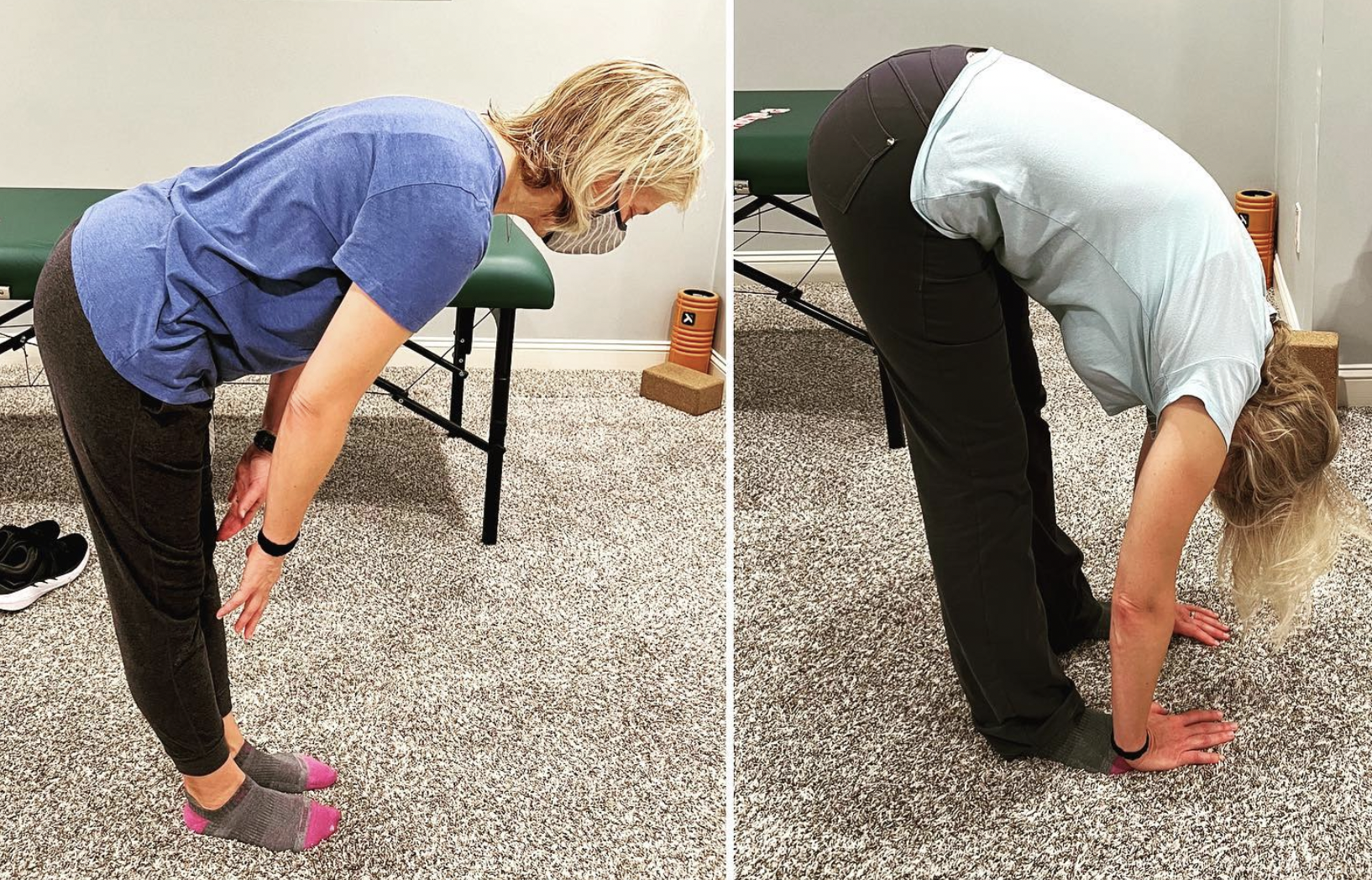 Are your Hamstrings really tight?
L pic Monday – R pic Friday
–
Tuesday, Wed, Thursday patient was given a new strategy to try at home in engaging her diaphragm during inhalation.
–
Movements were given as homework that allowed for safe bending at the spine/lower back rather than just bending at the hips.
–
Teaching her how to posteriorly rotate her pelvis and inhale and fill her thorax properly without using her neck muscles to assist in inhalation was game changer for her lower back pain!
–
If your nervous system doesn't feel safe to move – it will NOT let you move & will put on the brakes.
–
She said her hamstrings always felt 'tight.'
–
Don't think so! #totalptnj