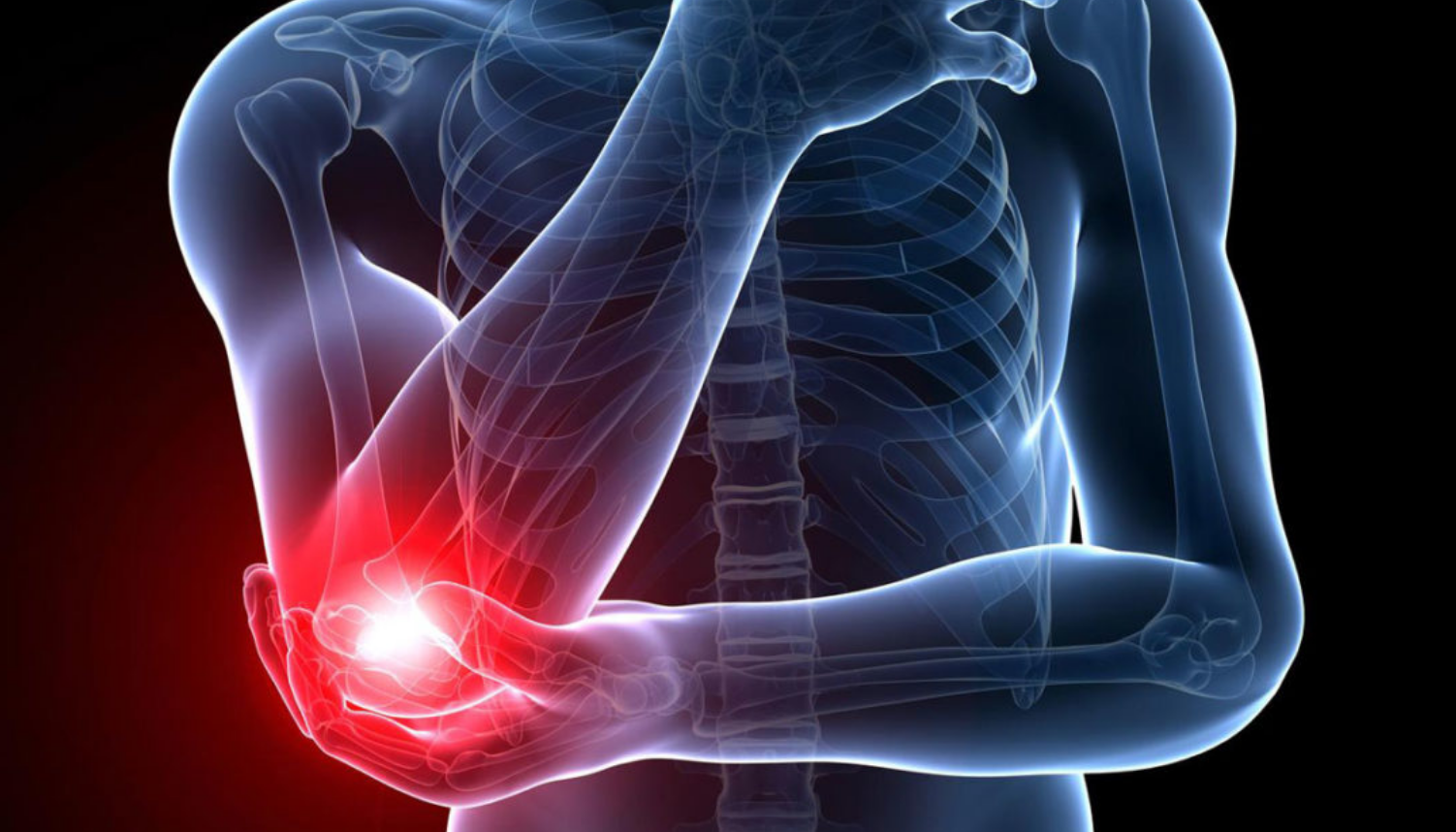 I was experiencing pain in my elbow that was limiting my exercise routine. My initial physical therapist was treating it in a vacuum as an elbow only issue.
Lauren was a second opinion and as part of her initial assessment, instantly determined that it wasn't an elbow issue, rather an issue with my overall core and the surrounding support structure. Once she helped me build up strength within those supporting areas (back, shoulders, core, etc), the elbow issue was resolved.
At the end of it all, she triggered a different way of thinking for me. A mindset in the context of exercise and total body health, which has continued several years later with zero elbow pain/limitations.
I also appreciated Lauren's flexibility in scheduling, as my work schedule is not the easiest to work around and Lauren made the calendaring process easy.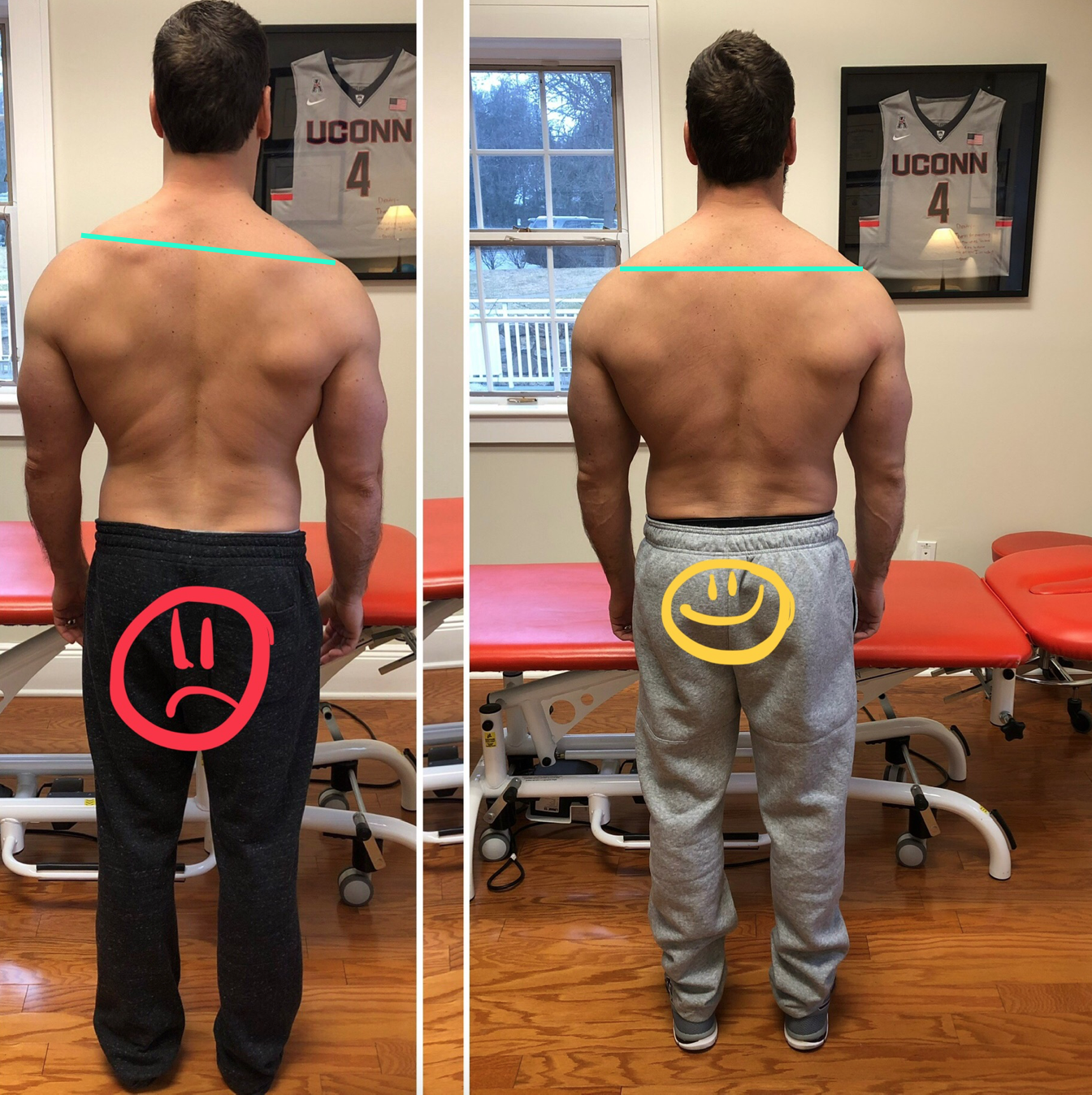 2 sessions over a span of 2 weeks! Neck pain to NO PAIN!💥. Real work & real follow-through💪🏼. If WE work at this together then YOU can get THIS 🏆.
— Definitely NOT 3x/wk for 4-6 wks. w/different PT's, hot packs, electric-stim, arm raises, neck circles, & ice all while reading In Touch Magazine & watching SportsCenter on TV . We DON'T give you this ☝️.
— Oh . . . & we also give you your TIME back!! 🙌. — You're welcome 👋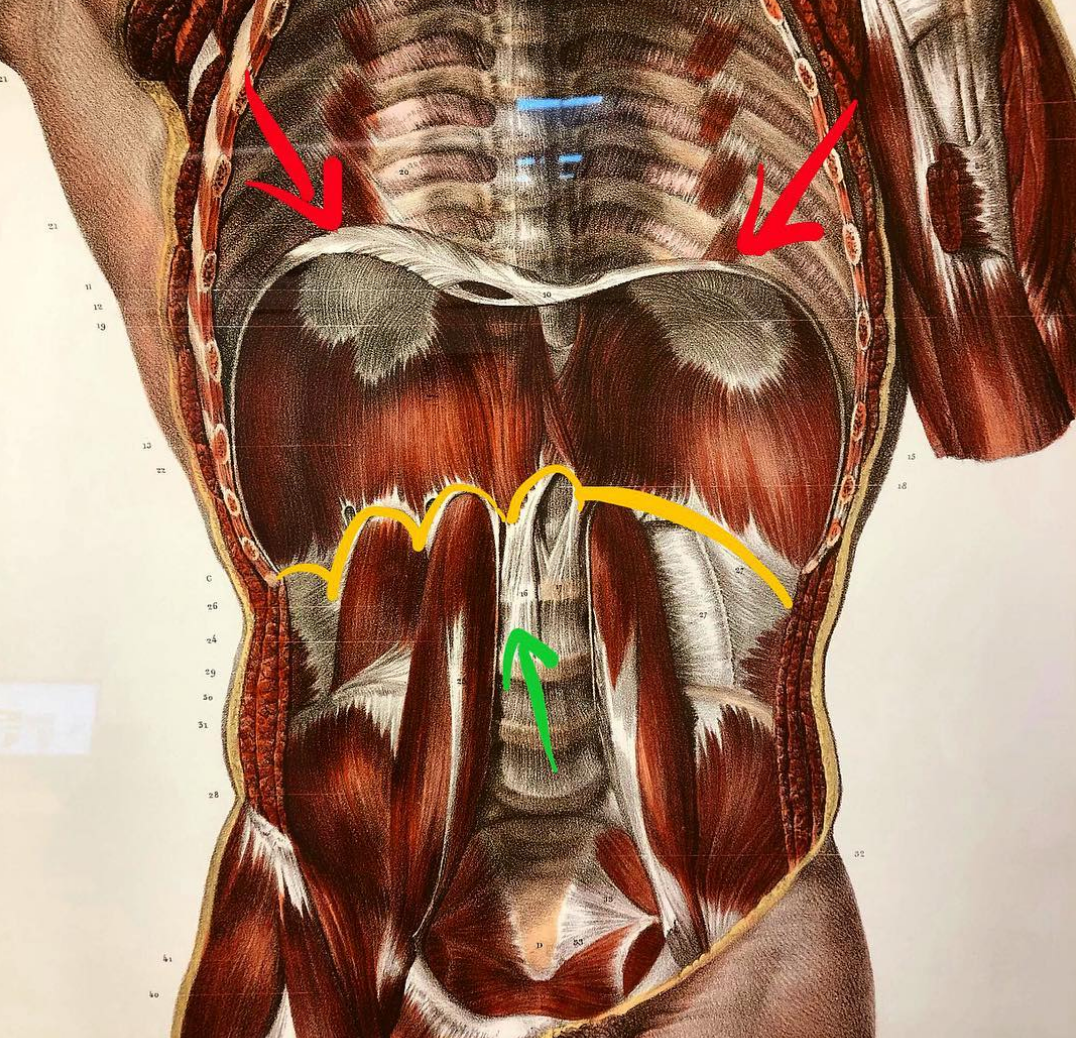 This plate is up on our wall in our Summit office. Can you spot the #diaphragm? Why do we keep chatting about this mystery #muscle 💪🏼 ?
Note the arrows. . .
**R side is higher then the L. (Red)
**attachments to the back muscles (yellow).
**much larger anchor on the R side of lumbar side (green).

The diaphragm integrates a lot with many contractile and non-contractile tissues. It's uneven set-up creates normal imbalances in the anatomy of the body – this creates undo torque that in-turn may cause you to compensate and move in abnormal patterns that you are not aware of.

If you don't know how to breathe properly during specific movements then you are going to have a problem☝️
Do you know how to inhale and exhale properly when you are performing "_______?"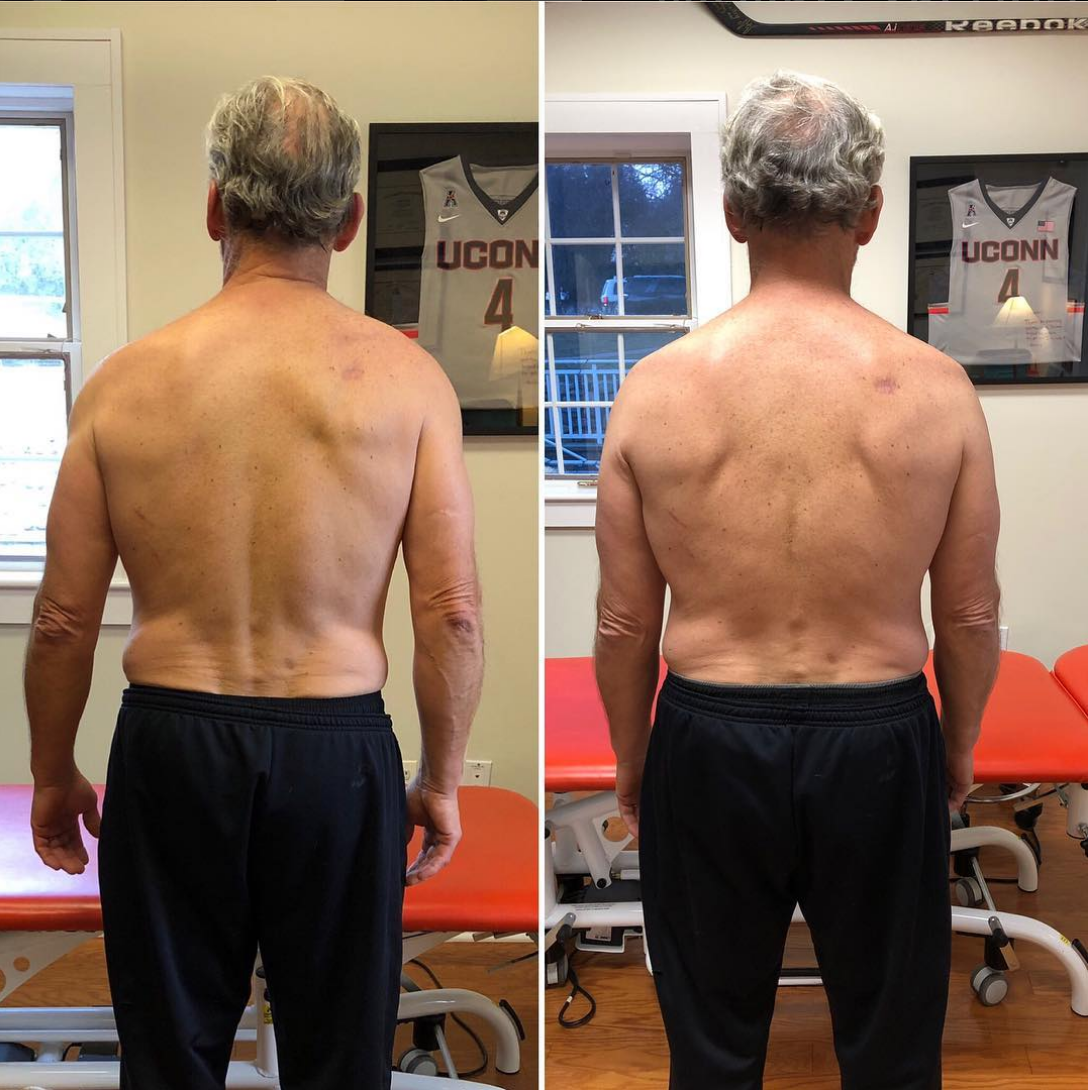 Remember this guy? After his 3rd session we now have this: 😮
**no neck pain & no head tilt ✅
**full cervical aROM ✅
**level scapula (B) ✅
**relaxed lower back ✅
**relaxed arm position ✅
——————————
What do you look like after YOUR 3rd session?☝️
——————————
What do you FEEL like after your 3rd session?
——————————
Best part of all of this is that he now KNOWS what to do to NOT have this happen again. Why? Because we've put in the TIME to learn & practice the exercises that he needs to maintain his posture!k
[youtube]SK-gcDkQC7I[/youtube]
So here you go boys and girls.  Last video was about stretching the Median nerve on your own & this one talks about the other two, Radial and Ulnar Nerve.  All can cause serious fuzz issues and pain.  All you need to do is learn how to stretch them out safely and you're way ahead of the rest of the boys and girls out there complaining about numbness and pain.  Check these out and try them.  Contact me w/ questions as always!
[youtube]suzQu86qbRA[/youtube]
Ever thought about your nerves being tight?  You should.  The hamstrings and quads aren't the only things that tighten up on all of us. These are critical for normal mobility.  Imagine having a tight T-shirt.   You would have a really hard time getting your arms overhead . . . right?   Well . . . your peripheral nerves also need to have adequate mobility in order to not restrict your normal range of motion.  Check this out!
So how do we really stretch out the Glut. Medius. More importantly why would we? Why not just strengthen the hips? Because it doesn't work that way! Watch this video and find out the how and why?
Now that you know what occurs in the shoulder region when you are in a slouch-sitting or slouch-standing position – take a look at how poor posture impacts the mobility of your neck or cervical spine.  Most patients who suffer from cervical problems have this limitation because most patients w/ cervical problems sit for a living, weather they're carpooling all day in the car  or are executives who commute in the car and then sit all day only to get back into the car to commute home.  Check out the radical change in mobility of your neck from just one simple movement adjustment – just you watch!
So now you know how to set up your shoulder blades for overhead motion.  So how do you get the muscles that do all the work to get stronger so you keep what you have?  Take a look!
So you have arms and you use them.   But do you also use your shoulder blades? Do you  move them correctly? Of course you don't. Here's how you do it and why!