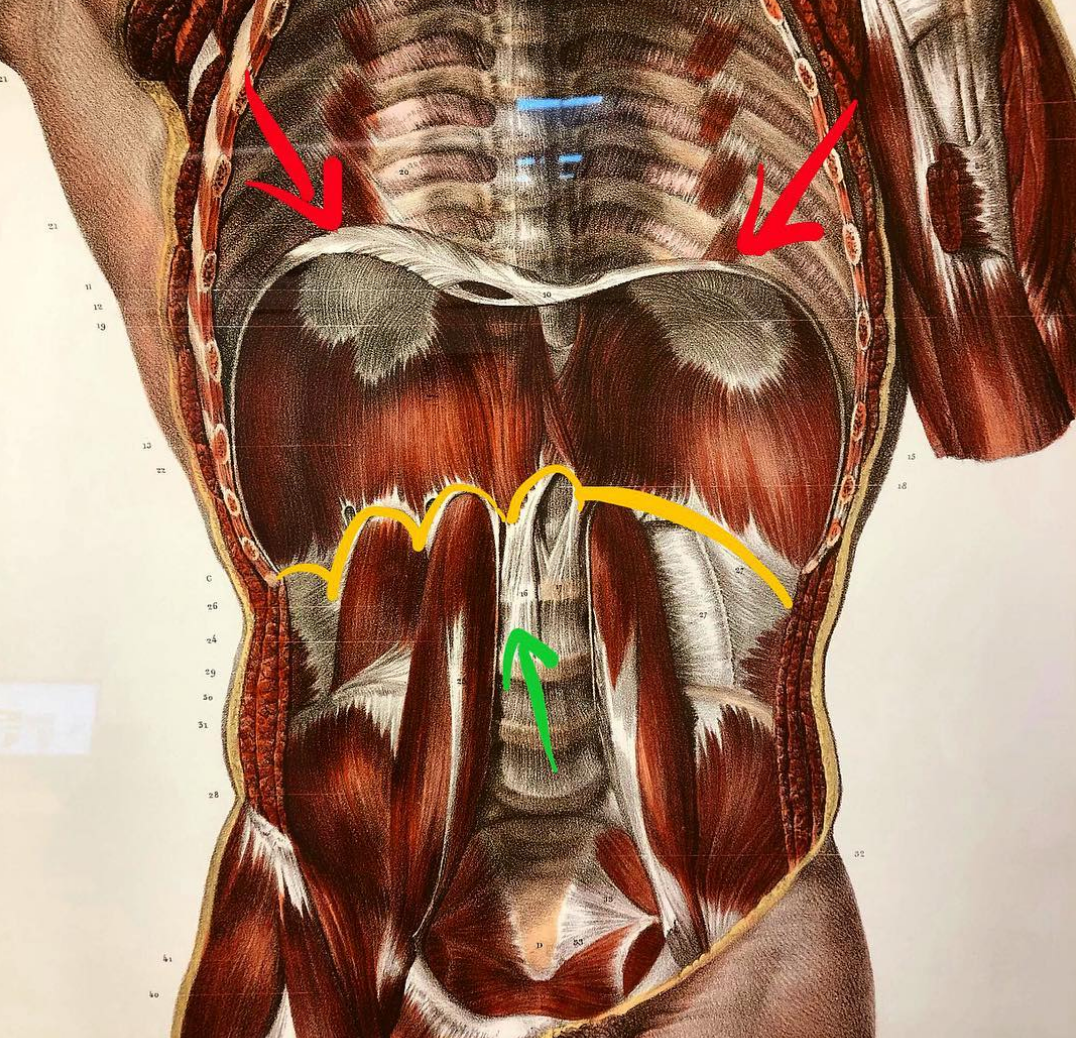 Diaphragm, Breathing & Performance
This plate is up on our wall in our Summit office. Can you spot the #diaphragm? Why do we keep chatting about this mystery #muscle 💪🏼 ?
Note the arrows. . .
**R side is higher then the L. (Red)
**attachments to the back muscles (yellow).
**much larger anchor on the R side of lumbar side (green).

The diaphragm integrates a lot with many contractile and non-contractile tissues. It's uneven set-up creates normal imbalances in the anatomy of the body – this creates undo torque that in-turn may cause you to compensate and move in abnormal patterns that you are not aware of.

If you don't know how to breathe properly during specific movements then you are going to have a problem☝️
Do you know how to inhale and exhale properly when you are performing "_______?"