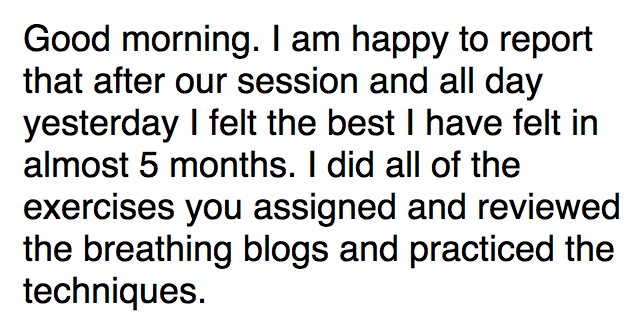 Hip Pain Testimonial
When Total Physical Therapy initially assesses our clients, we go through a very thorough biomechanical breakdown of all of their 'hardware' and 'software.' This means that we look at how their bodies move and how the neurology moves their bodies. What strategies do they implement in their movement organization?
There's always going to be an optimal way to move from point A to point B. There needs to be proper organization of movement patterns that creates that transition. There's also a proper position within these motions that creates optimum capacity for certain muscles to create force, torque and eventual movement.
Sometimes these positions, transitions and movements can become faulty. We love to re-program all of this so our clients can become pain free, learn how to correct these faulty patterns and prevent future problems from returning. That's 'our thing!' Our Summit, New Jersey office as well as our Bernardsville and Bridgewater locations all implement this precise assessment and treatment strategy. #movehealchange