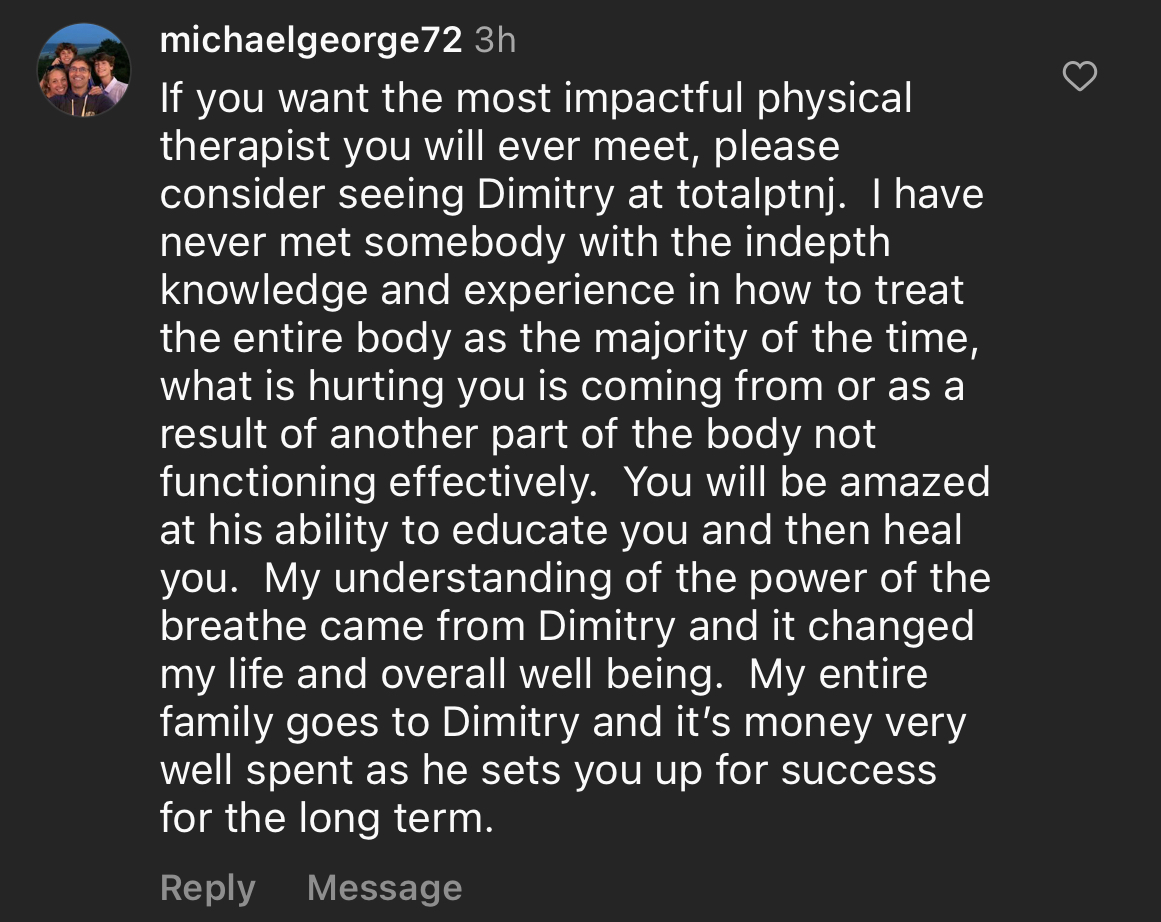 Michael (Neck & Shoulder Pain) – Scotch Plains, NJ
If you want the most impactful physical therapist you will ever meet, please consider seeing Dimitry at Total Physical Therapy. I have never met somebody with the in-depth knowledge and experience in how to treat the entire body as the majority of the time, what is hurting you is coming from or as a result of another part of the body not functioning effectively. You will be amazed at his ability to educate you and then heal you.
My understanding of the power of the breath came from Dimitry and it changed my life and overall well being. My entire family goes to Dimitry and it's money very well spent as he sets you up for success for the long term.