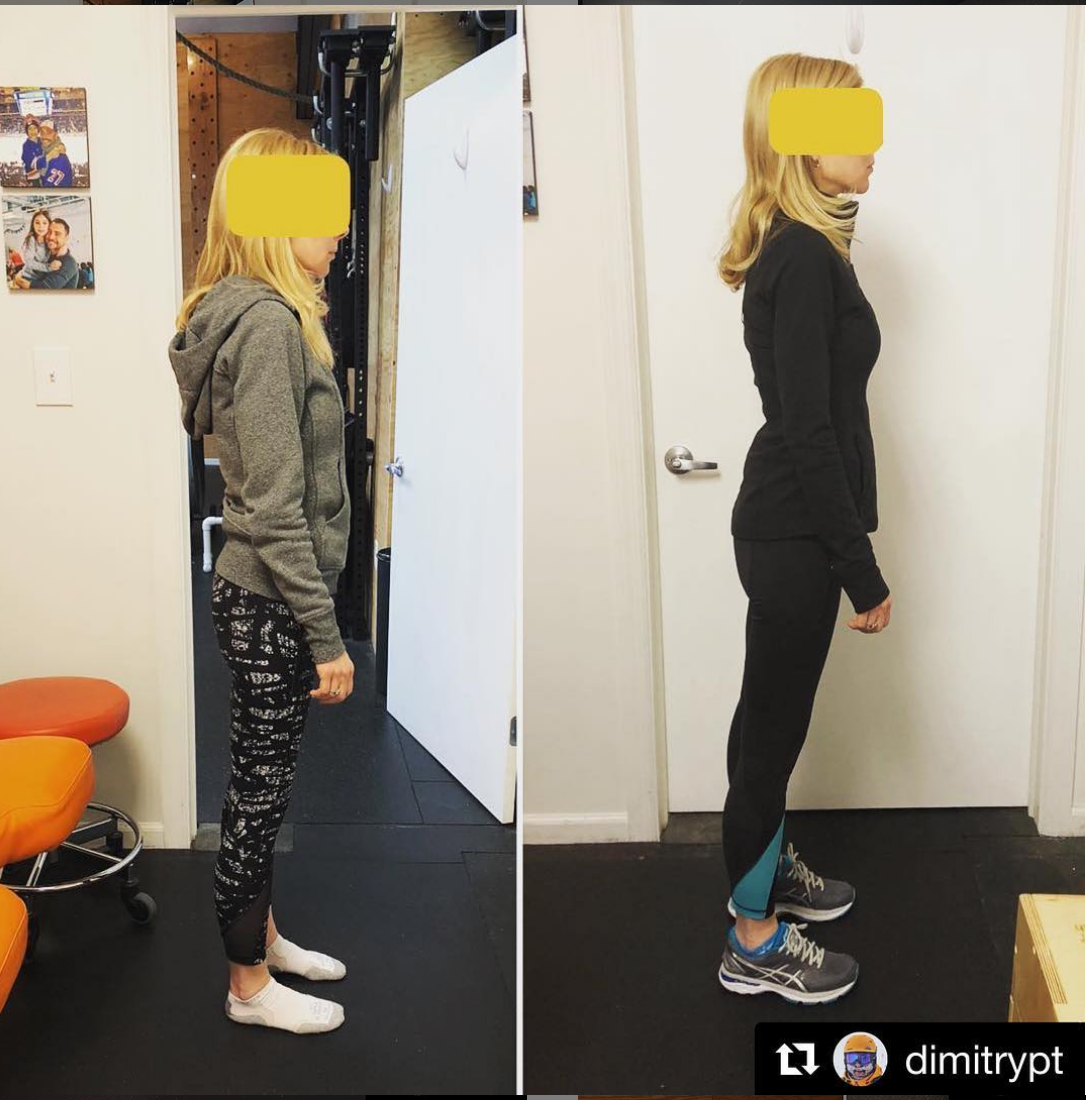 How You Stand Matters!
Being aware of how you stand is a BIG deal☝️. Of course it's important to figure out WHY you're not standing in the most optimal way, but 1st you need to bring attention 👀to the fact that their way isn't exactly sustainable.
Most clients have no idea that they're leaning forward/backwards, to one side or the other or hanging on one hip more than the other. To them – they feel upright 🗼 …. but as you can see here – its not always the case.
We often discuss 'stacking' of the ribs over the pelvis as one way of looking at creating a better center. What muscular patterns compliment that position?
What tissues create optimal tension that generates the necessary torque to position the body more optimally? 🙌 Those are all questions that we discuss in order find a solution to our cases.